EDM celebrates International Women's Day 2020 #IWD2020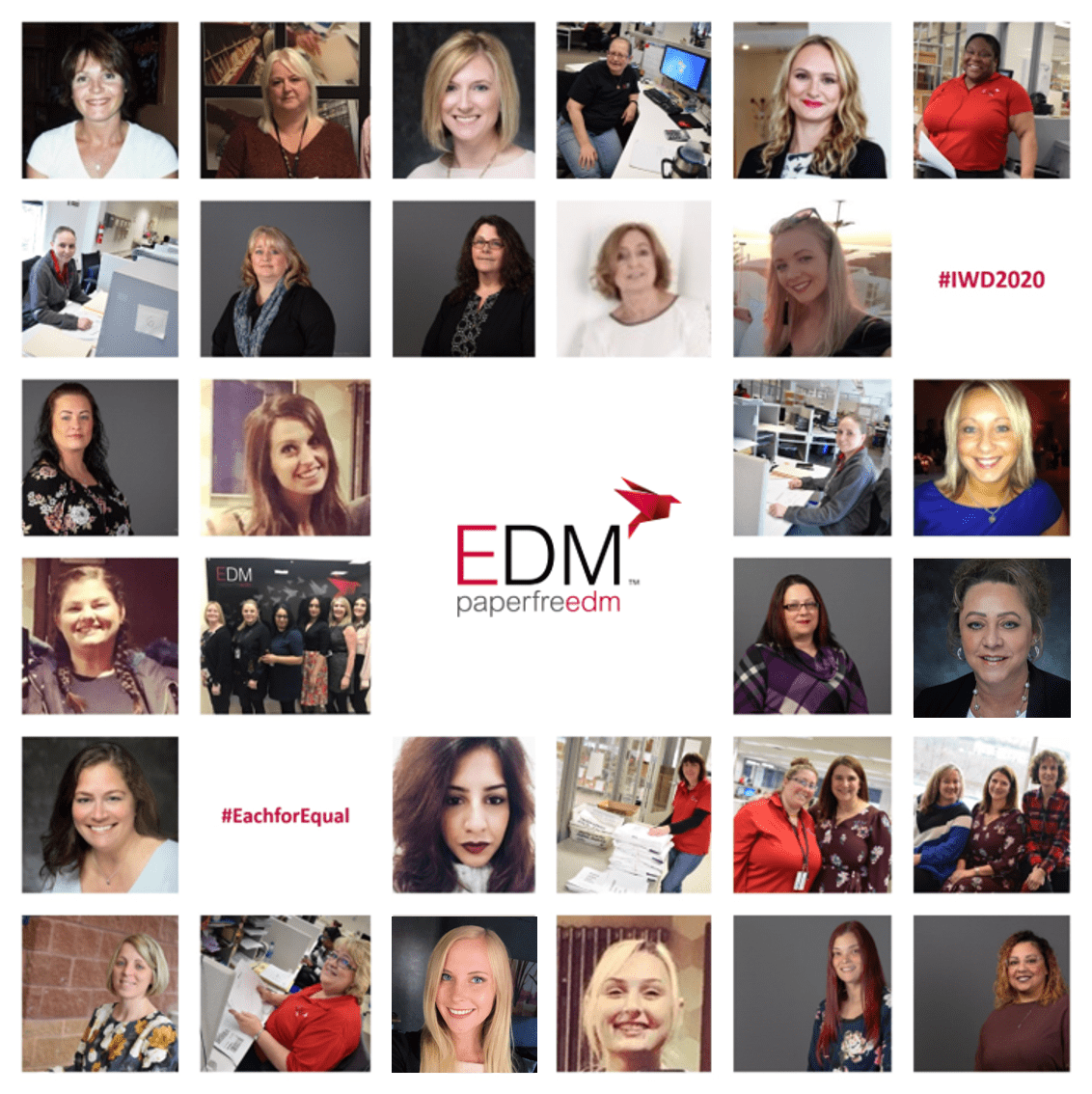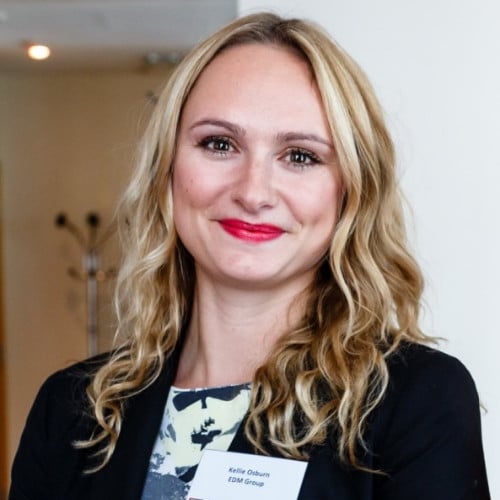 Written by: Kellie Heinze
Publish Date: Mar 7, 2020
Read time: 8 minutes
International Women's Day is celebrated globally each year on March 8th. The theme of #IWD2020 is #EachforEqual with an emphasizing message of "an equal world is an enabled world" - (InternationalWomensDay.com) - and we couldn't agree more!
This year, the theme is to encourage action against inequality and to celebrate women's achievements.
At EDM, International Women's Day is an opportunity for us to share the achievements of our colleagues in different divisions of our business and to celebrate the values we adopt not just on International Women's Day, but 365 days a year.
Here are some key facts about EDM;
58% of EDM's workforce is made up of women
EDM currently has 74 women in leadership roles (Supervisor, Manager, Director and Senior Director)
Here are some of the ways we are taking action against inequality and developing female talent:
Our recruitment process is unbiased in design, with an emphasis on gender balanced candidate pools to select from. We always hire the best talent for the job, and this has led us to hire more female expertise.
We invest in leadership programmes to acknowledge and develop female leaders.
We are committed to creating a diverse and inclusive place to work where people can be themselves, perform to their best ability and are given equal opportunities to progress.
Women at EDM
Next, we hear from our colleagues as they share their personal experiences of working at EDM Group.
Munisha Nandra – Customer Service and BI Manager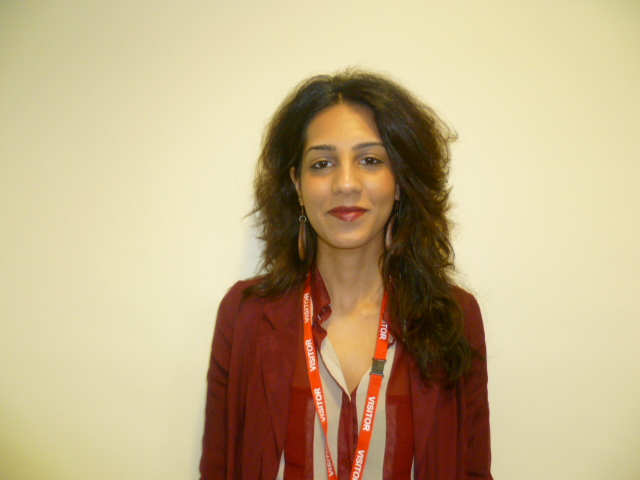 I joined EDM as a Business Intelligence Manager in June 2016; in this time I have progressed through the company at a pace that I sometimes can't believe. When I started as a Business Intelligence Manager, I was responsible for creation of reports for one department which included Customer Services and IT Support. Less than a year into this role, I was then promoted to UK Business Intelligence Manager where I then was responsible for reporting across the company. Within this role I had a chance to introduce Power BI to the company and create real time reporting across departments and for customers.
Four months after being promoted previously, I was then given the opportunity to lead the UK Customer Services team as well as keep my BI role.
I am very proud and thankful to EDM for believing in me to be able to fulfil these roles which I enjoy very much. As a recent mother of one, I went on maternity leave last year and was well supported through the company. Using my KIT days to keep in touch with my team and getting updates from my manager helped me to return to work easily and not feel overwhelmed.
I continue to be challenged and stretched which is why I love working at EDM. No day is the same; the opportunities that EDM has given me over a short period of time has given me confidence and belief that women can progress through companies regardless of taking maternity leave.
Ruth Chainey - Operations Supervisor
I started in the Millville, New Jersey location in 1995 in the mail room opening mail—I know how cliché! Throughout the years I've moved to various positions including: sorting; prepping; indexing; unit lead; and check control (handling requests for overnights). Among other roles, I was in purchasing for a while and was selected for a supervisor position in 2009. Today, I supervise the unit handling a significant microfiche project for a major US insurance client.

Hands down, I love the people I work with. They take pride in their daily work and want to do the best job that they can.

I know I can depend on them to help with whatever irrational request the customer may come up with and always come through together. One example stands out in my mind. We noticed that one of our routine check jobs had an unexpected increase in volume and instead of the normal 5,000 checks, the request came through for about 15,000. We reached out to the customer to verify if this was correct and they confirmed it was. We got started, inserting all of the checks into envelopes. Towards the end of the day the customer called in a panic. The increased volume was a mistake, and someone on their side had accidentally cashed out an entire plan's 401K! Those specific checks could NOT be mailed, but the rest had to be mailed that day or the customer could incur penalties. It was 3pm and the last postal pick up was 5:30pm. I never doubted that my coworkers would step up to take care of the customer. Together, our team opened 9,961 checks that were already in the envelopes, then quality checked and voided all of them. Everything was done before the last postal pick up.

I'd encourage anyone in the workforce today to keep learning and don't be afraid to take on a new position/job. I was asked to take on some of the roles I've had and although taking a new position made me nervous at the time, learning new things and working with different people benefited me in the long run.

I've worked at the Millville facility for about 25 years so everyone knows I love coffee, video games and reading, and that I have a horrible sense of direction. Most people don't know that I love fanfictions and read fanfiction stories just about every day.
Shaheen Shaikh - Digital Mailroom Supervisor

Over the last 20+ years I have gained a vast amount of knowledge and developed my skills. I started working for EDM back in 1998 as a Data Entry Clerk, and I was privileged enough to be part of new and exciting projects within the business, such as the HMRC Mailroom. Moving through my years and continued development I have always actively been encouraged to openly bring ideas and suggestions to the table. I strive to empower others in the same way I am. I have always been fortunate enough to have some amazing people around me to point out my qualities, which led me to take an opportunity in a completely new area – offering both independence and greater accountability. Taking this step gave me the ability to grasp and shape my own goals and vision for my career and allowing me to share these experiences within my team. Over the last 20 years I watched myself, the company and colleagues grow and I am proud to say I have loved every moment. I am proud of what I have achieved at EDM. I inspire my team to move as one, be as one and operate as one – we are ONE EDM!
Edith Blizman - Operations Team Lead

I started as a quality review specialist in January of 2005, working on an enrollment project for a major health insurance provider. I transitioned into other departments and roles over the years and am currently a team lead for global operations, working with our worldwide vendors.
I love that every day is different. The daily responsibilities are the same, but varied in their own way. I switch gears and move from project to project, so I get to concentrate on different things and find solutions to all kinds of challenges.
On a personal note, I am the youngest of three in my family and I grew up in a very small town in New York. I went to Wittenberg University for a year and received my Bachelors of Music with a teaching certification from Wilkes College (now Wilkes University). I am happy to be in the role I'm in today and am the proud mom of two daughters.
___________________________________________________________________________________________________-
At EDM, we are always on the lookout for talented individuals, who will help us to continue being the leading information management provider of choice. EDM are a responsible and caring employer, committed to developing talent across the business helping you to achieve your highest potential. Whether you are looking for a new career opportunity, Apprenticeship or Graduate Programme we can ensure you will be a key player in our business. Visit our careers page today https://www.edmgroup.com/careers