Bulk Document Scanning
EDM is the leading provider of high quality, high speed and high-volume document scanning services. Our bulk scanning and digitization solution is compliant, secure and efficient.
Who we help
We work with insurance companies, health systems, government entities and financial organizations to fulfill high-volume and complex bulk document scanning requirements. EDM's team digitizes hundreds of millions of documents annually, transforming analog and historic document types including paper, faxes, microfiche and microfilm, for clients in highly-regulated industries.
Our clients say:
EDM executes on service and quality standards and is very responsive to our requests.
Why choose EDM for your bulk document scanning project?
Our scanning specialists have experience working with a range of clients in different sectors, so we'll understand your needs quickly and be able to advise you on the most cost-effective approach for your business. EDM is positioned to meet large-scale bulk document digitization demands and deliver scalable, timely results for clients of all sizes.
Through the digitization process, we work with our clients to enable access to individual documents as needed. We provide real-time visibility to digitized documents and aim to minimize downtime through the duration of the project.
The EDM staff is trained to adhere to any and all confidentiality requirements, and a file destruction service is available if selected by the client.
Why businesses invest in bulk document scanning
Reduction in costs
Cost of maintaining space and storing physical records can impact businesses financially. Investing in bulk document scanning will mean switching physical documents with digitized ones—drastically reducing the cost of underutilized office space.
Accessibility
Digitized documents are available instantaneously to staff, can be shared easily and reviewed simultaneously. Digitized images can be made 'text searchable' with our OCR capability meaning you can find the information you need with a simple search.
Security
Document digitization provides a vital inventory of your business, customer and/or patient data. Document safeguards, retention rules and access tracking can be applied at file level, ensuring your organization is fully compliant with HIPAA or other sector-specific regulations.
Operational efficiency
Physical documents are at risk of loss and deterioration—all of which can affect operations. When documents have been digitized, they are accessible to those who need it when they need it.
Security and compliance
Paper records can be lost, damaged or stolen, and it is difficult to trace who has access to the information in paper form. Without appropriate security and compliance measures, businesses are at risk.
Quality review and control
EDM's tested-and-true quality control (QC) and quality review (QR) protocol ensures delivery of the digitized documents our customers need and expect.
Helping businesses become paper free
Bulk document scanning is just one element of our comprehensive digitization service
Bulk document scanning is just one service we offer as part of our digital transformation capabilities. Depending on your business needs, you may require one or more services to achieve your goals. Take a look at some of our other related services.
EDM's approach to document scanning
Consultation
Your business requirements are discussed and assessed in order to provide the most efficient and cost-effective options
Collection
The documents to be scanned are collected from your premises and transported by vetted drivers in highly secure and tracked vehicles
Production
The documents are checked in and subsequently barcoded which will allow you to access and track your data electronically at all times. At this point, the documents are also prepared for scanning.
Scan
All documents are compliantly scanned in accordance with regulatory requirements using the latest, state of the art scanning machines
Quality
Digitized information undergoes a strict quality review and quality assurance process, in accordance with your document retention policy
Storage
Data is stored in a secure hosted document management platform and can also be delivered to your core systems for access
Document Destruction
Upon project completion, EDM can securely and compliantly destroy original documents and files if desired by the client
35%
Reduction in claims cycle
One billion +
Medical record images scanned
50%
Reduction in customers' operational costs
Researching your options?
Explore our free digital transformation resources.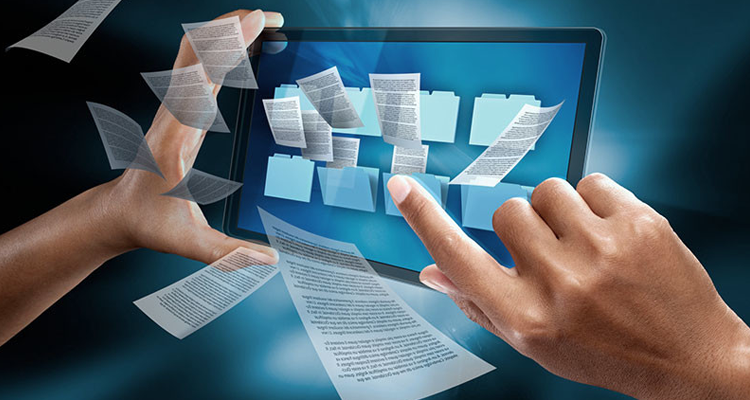 Ready to speak to a bulk scanning expert?
Request a callback.