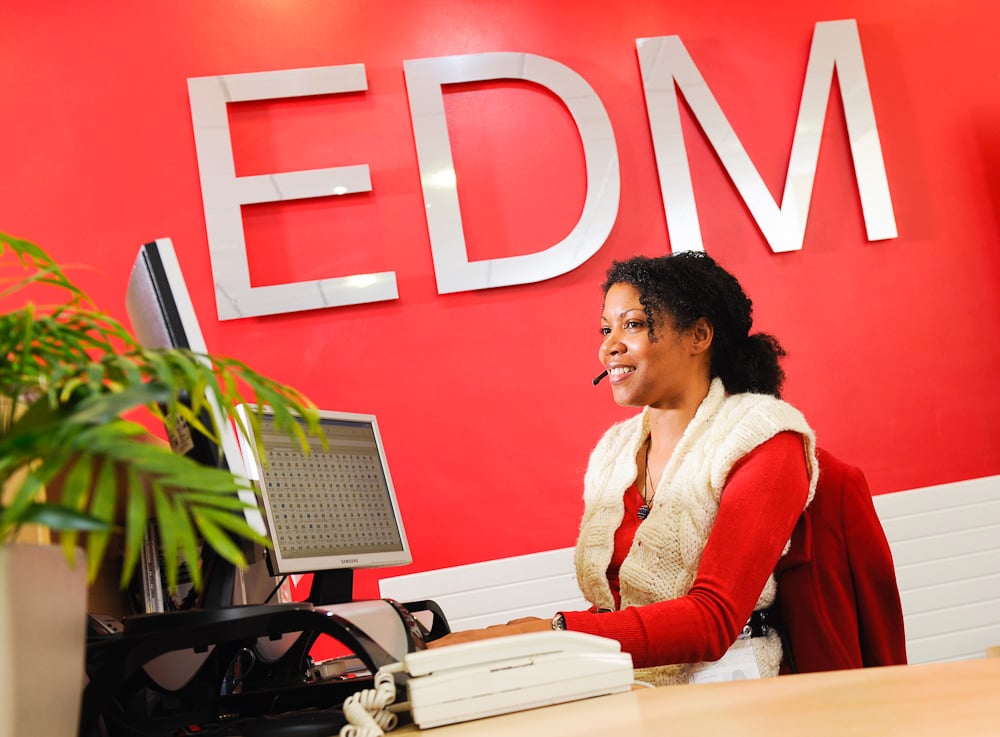 Request a quote from one of our experts to learn how we can help you handle critical information and processes more efficiently.
EDM Group is a leader in digital transformation solutions, enabling organizations of all sizes and sectors to become paper-free and make their company data work more effectively in digital form.
EDM's expertise has helped some of the world's most prestigious organizations bridge the gap from analog to digital using proven technologies. Whether your focus is on Risk and Compliance, Cost Control, Customer Experience, Process Improvement—or a combination of all of these goals—we have a solution to take you further on your digital journey.
We employ a team of digital transformation specialists across the US and UK with expertise in sectors such as:
Insurance
Healthcare
Finance and Banking
Government
Education
Commercial
Simply complete our quick inquiry form to request a quote for the service(s) you're interested in. An EDM business development executive will contact you to discuss your requirements in more detail. >>
Request a quote