3 ways to reduce your offsite document storage costs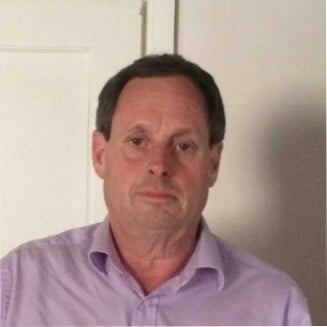 Written by: Mark Wilton-Steer
Publish Date: Mar 15, 2021
Read time: 8 minutes
Offsite document storage costs are generally seen as an unavoidable business outgoing due to compliance surrounding legal retention but more often than not, a lack of time to regularly review what's being held. Occasionally large organisations do review offsite document storage inventories (if available) to identify reduction potential and cost savings. However, rarely is this task prioritised and more often than not, large organisations can't avoid unchanging, rolling contracts.
This needn't be the case.
There are several ways in which you can reconsider and reassess your offsite document storage costs to find yourself paying less for an altogether more robust service.
So, what do you need to look out for?
Self-retrieval & Transportation
Let's consider organisations that choose to store their documents externally but without an offsite document storage provider. These self-managed organisations are then tasked with the management and retrieval of documents, as a result, these costs are often unaccounted for. You could be losing an employee - normally tasked with some other role in the business - for an hour or two as they drive to your archive, try and find the relevant documents and return them to your place of work. Then you have to double it to return the documents back to their storage space. This is even more of a sticking point now with your place of work becoming your spare room. How do you manage the need to get these documents to multiple employees?
Using a comprehensive records management service provider allows you to gain a significant time advantage over managing your records and archives in-house. With a team on-site to locate files, a fleet of vehicles which can deliver documents to your place of work, all of which is governed by a pre-agreed SLA, you can focus your employees on their primary tasks.
Proper retention management
An improper retention management process can cost your business on multiple fronts. Most notably, if you're storing documents without a proper retention policy in place you're eligible to fall foul of GDPR. The regulation on GDPR states:
"GDPR Article 5(1)(e) about storage limitation specifies that personal data shall be kept for no longer than is necessary for the purposes for which the personal data are processed."
Now, if your stored documents lack a proper retention policy then it's a strong indicator that your files aren't being stored in line with a specific and valid purpose. If you're audited, you could be susceptible to a large fine as you can't claim to store documents 'as long as necessary.'
Not to mention the fact that if your retention policy is incomplete, you could be keeping records longer than you need and incurring further offsite document storage costs which could have been avoided. Certain records management service providers should help vet your retention policy on arrival and replicate these rules for specific document types within a archive management system to ensure that whenever a document is sent offsite to storage, that a retention rule is applied automatically and a review date is captured and flagged in the future.
---
Did you know?: Organisations who don't meet GDPR compliance with their records management will face hefty fines. Learn how to avoid this with our free checklist:
---
Scan-on-Demand
Although you may be wondering how introducing an additional service could help you reduce your offsite document storage costs, using a Scan-on-Demand service can see you progressively decrease costs.
Scan-on-Demand allows you to start transforming your physical files into digital files which you can subsequently manage onsite or a datacentre. The 'on-Demand' side of this service enables you to prioritise which documents you require more urgently. It also allows you to have much quicker access to documents than if they were physically shipped back to your residence. You ultimately 'pay-as-you-go' and avoid the costs associated with bulk document scanning projects and digitise only the documents you need. This hybrid approach to document management is efficient, good for the environment and cheaper. But, your archives must be organised, listed and retrievable at file level.
Combining your document storage solution with a solution to begin consolidating your documents - such as scanning - is a sure-fire way of reducing costs.
We're a digital transformation business at heart. Paper has a place but the future is digital. Scan-on-Demand gives you the best of both worlds. Over time, you can start to remove that recurring storage fee and take back your documents in a much more manageable & shareable format. Further supporting the employees who require access and are no longer located in a central hub.
---
Do your remote working employees require access to live filing based at the office? Scan-on-Demand services empower home workers with the information they need when they need it.
The process is simple, secure and GDPR compliant and will keep your business moving. Download our infographic to find out more: