4 key steps for GP practices to achieve a paper-free environment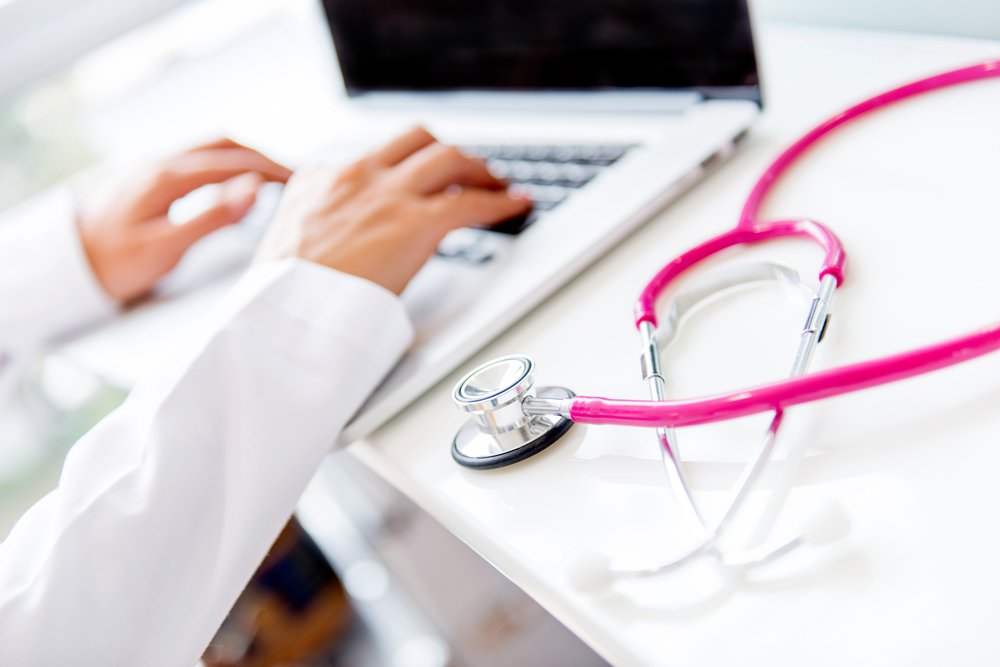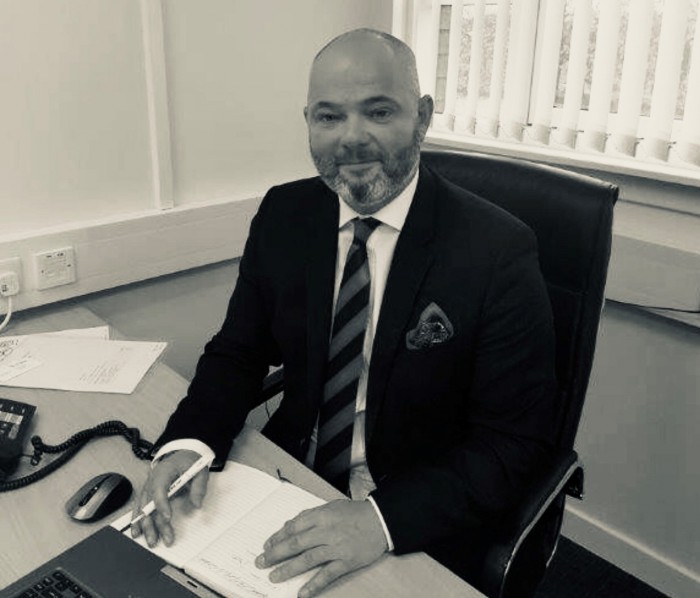 Written by: Andrew Moncrieff
Publish Date: Jun 26, 2019
Read time: 8 minutes
With the NHS Paperless by 2024 deadline looming, forward planning and early action is essential. There are many challenges that GP practices face working with hard copy records which can make digital transition appear daunting. However, there is a way for GPs to achieve a paperless environment in an easy, secure and seamless way - in just four steps:
Read the rest of the article, where we look at each step in more detail, as well as some of the key challenges faced by GP practices today. We explore solutions and benefits to overcome some of the key challenges that will enable GPs to focus on the vital care of their patients.
Challenges that GP practices face
There are some key challenges within NHS primary care when it comes to data and medical records management such as:
Medical records take up a lot of space and require time and resources to manage
Switching to a paper-free environment would mean that newly freed up space could be used for more value-added, profitable activities including:
Additional clinical space
Mental health consulting
Pharma outlets
The GDPR regulation
GDPR has meant that, more than ever, practices must invest money and staff time into ensuring the safety, security, correct format and accuracy of patient records or face serious compliance violations.
Common objections to going paper free
Larger organisations that run on legacy processes are often the ones that are slower to adopt digital change, such as going paper free. After all, the change would have an effect on these processes across the whole organisation - so it's natural to experience objections to going paper free.
The following are two of the most common changes:
Aversion to change
This is particularly the case where admin staff employed within the practice may feel worried that going paper free will complicate or threaten their job security. In fact, going paper free will actually make their jobs easier. The impact of scanning medical records for primary and secondary care, means that admin staff have the burden of paper removed from their already high workload, enabling these key members of staff to be utilised where the resource is needed most.
Making the investment
Transitioning to a paperless environment may feel like a huge undertaking of time, cost and resource. The good news is, there is funding available to help in the form of the Estates and Technology Transformation Fund. This fund is a multi-million pound investment in general practice facilities across England and is part of the 'General Practice Forward View', which includes better use of technology to improve GP services for patients.
You can read more about some of the schemes being supported across England here.
If your GP practice needs to boost its patient service by going digital, you can apply to your NHS board who may pay a percentage or in some cases, cover the cost entirely.
Read blog: 6 compelling benefits of document scanning to take to your CEO
The Four Key Steps That GPs Should Follow To Achieve a Paperless Environment
There's no doubt, there are some distinct benefits for GP practices in going paper-free, including:
Gaining a physical return on their investment through efficiency gains
Being able to offer new services
Relieving admin staff of the literal and metaphoric weight of paper records
More physical space
Improved patient care
Better compliance
Reduction in human error when managing and maintaining records
In order to go digital with your medical records, the following four steps are vital in achieving this.
Step 1 - Explore
As a GP practice, you first need to understand what records you have, how they are filed, how they are stored and what systems you are currently using.
For example, each GP practice uses different filing systems and naming conventions. In some cases we have seen records organised alphabetically; in another, records were split into male and female; some practices organised by date of birth, and in one rare case, we have seen records organised by street address.
This exploration is the first key step to gain an understanding of your methods, volume of your medical records, what operating/records management systems are in use, and whether there is funding or assistance available. As part of this exploration, you'll also need to understand whether the practice will be taking on this venture directly, or with the board.
This step is also where you should conduct preparatory work to ensure GDPR compliance for your medical records.
Step 2 - Convert
The next step is to convert your records into one consistent digital format. Digitising your records will free-up premium floor space and result in records being instantly retrievable and available to share. Read our previous blog on whether in-house or outsourced medical records scanning is best for healthcare organisations.
EDM's unique blend of Intelligent Capture (indexing capturing patient info) and Data Extraction technologies have been configured to identify, classify, extract and organise your information automatically to truly add value to your digital projects. Business Process Automation results in operational efficiency gains of 60%+.
Step 3 - Organise
At this point, your medical records have been digitised and you're on the road to paper freedom. Now it's time to get organised.
One important thing to consider is: how will you access the patient data?
For instance, some of our clients request that we replicate their paper filing system digitally. This could be done by adding tabs or bookmarks to section the data by headings such as 'Test Results, or 'Medical History'.
However, this takes more time and ultimately more cost to implement. Replicating a paper filing system into a digital one will not necessarily increase efficiency. This is where OCR recognition technology helps. There is no need for bookmarking, when utilising the OCR feature you can conduct smart searches, just like you would when searching for an email or conducting a Google search.
OCR technology is critical for GPs with digitised records. Using a simple <control + F> command, you can type in what you're looking for and see this from the full medical record stored without any input from admin staff. This then means you will have full access to a patient's medical history, leading to better diagnoses, quicker service and a better patient experience.
Step 4 - Maintain
To maintain your paper-free office, you should aim to eliminate paper as it enters the business. The better the process you have in place to do this, the more your organisation benefits. As you continue in your day to day services, there is a natural movement of patients from one location to another. This can ultimately result in a build-up of paper medical records once again. This is where a day forward service keeps you digitised, compliant and maintaining your course on your digital journey.
Going paper-free is the key to improving patient services
GP practices are faced with having to find more space to accommodate the storage of medical records which often means considering larger, more expensive premises simply just to house them.
Yet if they were to adapt and digitise these medical records, there would be no need for additional space and they could repurpose their existing space into more consulting rooms, adding more GPs - which could cover the cost of any digitisation project in their first year - and in some cases, even make a profit if they employ trainee doctors.
Ultimately, digitising is a good investment. Once these records are digitised it makes it easy for admin staff within practice, and easier for the doctors to provide a faster, improved patient experience.
The next stage for GP practices is to gather information about scanning services for medical records and consider what your digitising project will entail and how you are going to achieve a paper-free environment.
The time for healthcare organisations going paperless is now. We've put together this useful guide for CIOs to help kickstart their digital transformation of their medical records and provide insight into a lifecycle of digital medical records. Download the guide today to learn more.