The benefits and cost savings of digitising your medical records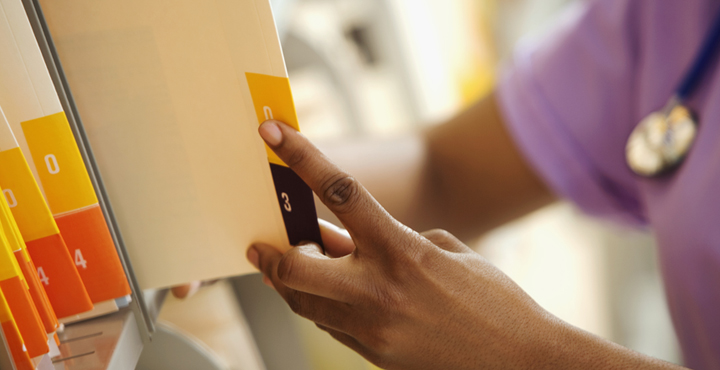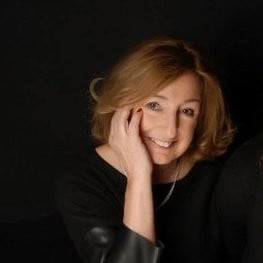 Written by: Ruth Gooda
Publish Date: Oct 31, 2019
Read time: 8 minutes
It is widely acknowledged that digitisation will be a huge contributor to healthcare organisations by providing a more coherent, improved service to patients, while also ensuring that the industry as a whole isn't left behind in this digital age. After all, going digital is one of the driving forces outlined in the NHS 10 Year Plan for all secondary providers to be become fully digitised by 2024. NHS England promises to scrap outdated kit, create joined-up systems and digital patient records, link genomic and clinical data and make better use of tech from artificial intelligence to apps.
However even with this initiative in place, only one in ten NHS trusts are fully digitised, with those that haven't made the digital leap, only making slow progress towards paperless working. With the abundance of advanced technology available to us today, the healthcare industry should be taking advantage.
In this article, we talk about not only the benefits that can come from digitising medical records, but the potential cost-savings too, giving healthcare professionals the reassurance to "go digital" and improve their processes.
Benefits from digitising medical records
Document scanning is a crucial step in any business' transition to digital and there are a significant amount of benefits that come from doing this.
Here are some key benefits for the healthcare industry:
1. Easy access and storage
A 2015 study from Software Advice found that workers in traditional offices spend an average of six hours per week physically searching for paper documents, while many workers in paperless offices can immediately locate the documents they need in digital format, which has improved overall efficiency and productivity.
Once digitised medical records can be located in a simple search and shared with other care providers immediately. This helps medical professionals keep on top of their duties and patients can be diagnosed quicker.
Not only this, but electronic storage means that huge amounts of records no longer need to take up physical space, which makes for a more efficient document management process.
2. Improved security
Paper-based medical records pose a huge amount of risks for healthcare organisations, such misfiled information, loss and irreversible damage leading to clinical risk.
With digitisation, many of these risks can be avoided – records no longer have to be transported physically, thereby reducing the risk of loss. Additionally, digitisation future proofs the records from being damaged beyond repair. The integrity of the original paper file can be maintained by BS10008 compliant scanning processes.
Digitising medical records helps the healthcare industry become compliant with GDPR and CQC regulations. Patients' data is stored securely and with controlled access, means that you are less likely to receive heavy fines for data breaches.
3. Improved patient care
Due to excessive strains on the NHS budget, it is now more important than ever to ensure that the NHS doesn't waste precious time, money and resources with unnecessary administrative work.
When staff aren't overwhelmed with the administrative tasks that come with managing paper medical records, they can devote more time to their patients and ultimately positively improve patient care.
---
---
Cost savings when digitising medical records
The real cost of managing paper medical records is often underestimated. Creating paper documents is just one cost arising out of the ongoing costs of storage, retrieval and filing. With the NHS constantly facing budget cuts, the money being spent on paper records can be significantly reduced by changing processes.
Storage savings
The NHS reported that the estimated annual cost of paper storage is between £500,000 and £1 million for each Trust – money which could instead be spent on more doctors and nurses.
With digitised documents, there is no need for physical storage, meaning that you can save on real estate costs and free up space for clinical purposes more beneficial to the workplace, as well as allowing more budget for things that can benefit the wellbeing of staff and patients.
Compliance savings
Patients' records contain personal information, meaning that compliance with GDPR regulations is an absolute necessity for healthcare organisations. The NHS' reliance on paper documentation, means that a number of practices have already been fined for data breaches.
For example, the Central London Community Healthcare NHS Trust was fined £90,000 for a data breach involving patient lists repeatedly faxed to the wrong recipient. In another case, the UK Information Commissioner's Office fined Belfast Health and Social Care Trust a whopping £225,000 for a breach incident related to sensitive patient information that was left at a closed hospital. It's safe to say that incidents such as these can be avoided by digitising medical records in order to keep better control of sensitive data.
By digitising medical records, you can reduce the risk of this happening to your organisation and avoid potential legal costs as a result.
Scanning savings
It is clear that digitising medical records can save your organisation money, however it often gets labelled as too large an investment to justify because many organisations may make the mistake of attempting to scan records in-house.
Many healthcare organisations don't have the capability to scan a high volume of medical records and documents in-house, which results in wasted resources and money. However, by outsourcing to a medical records scanning supplier you can save capital investment and staffing costs.
Outsourcing to a scanning partner with state-of-the-art production equipment and software will give you greater consistency and a more cost effective option for document digitisation compared to the capability of most in-house operations.
Learn how digitising your medical records can get you on track for 2024
By outsourcing your medical records digitisation to an expert supplier who understands the nuances of the healthcare industry - you will benefit from a multitude of cost savings such as admin and real estate storage costs.
By digitising your records, you will be able to spend more time on improving the patient experience as well as reducing manual labour for your employees. Digitising medical records can help ease the strain and burden of maintaining a paper archive and can help your organisation achieve a paper-free environment by 2024 and help you support the NHS' initiative going forward.
Find out more about the benefits of outsourcing your medical records digitisation by requesting a quote from our experts.