When digital transformation becomes business transformation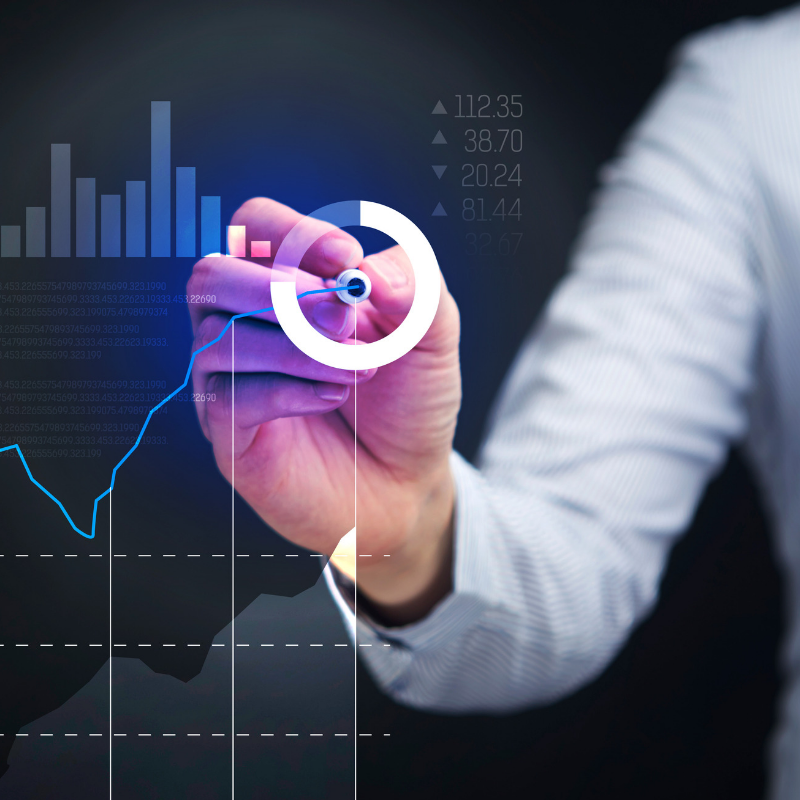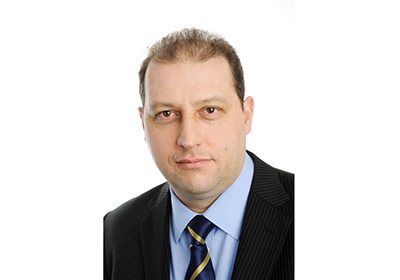 Written by: Spencer Wyer
Publish Date: Jan 7, 2019
Read time: 8 minutes
---
INTRODUCTION
Four of the biggest buzzwords in business for the much of the past decade have been 'data', 'information', 'technology', and 'digital'.
Significant attention, debate and investment have been made into these as businesses and organisations rightly focus on giving themselves a competitive edge. As a consequence, very few industries, and the firms that operate in them, have not to some degree been affected and transformed by the demands and opportunities that these four represent.
---
DIGITAL DISRUPTORS
The past few years has seen this momentum escalate. The rapid ascendency of disruptive business models such as Airbnb and Uber as well as the dominance of tech-focused giants such as Apple, Amazon, Google and Facebook, among others, has meant more focus is being placed by senior management on data, information management, and technology.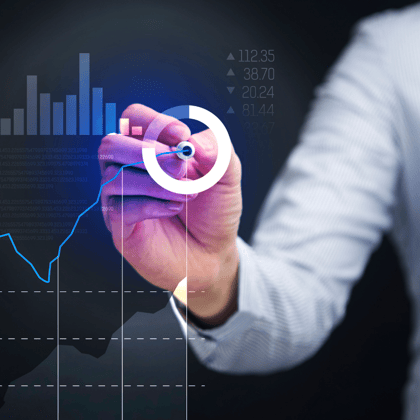 No longer is customer data or information management a side concern: it is now viewed as a central element of a firm's growth strategy. Unsurprisingly, many firms are now referring to their 'digital transformation' programme.
Exacerbating the focus on digital has been the increasingly multi-channel world in which businesses now operate. While many clients and stakeholders continue to interact via traditional media such as post, the true growth is being seen via digital channels such as email, the internet, social media and apps. If businesses are to truly be 'transformed' by digital opportunities then it has become imperative that they manage the data and information requirements that these channels demand.
Touchpoints with customers
It is important not to underestimate the challenge that this multi-channel environment can present – and also the benefits that a true digital transformation programme can bring to a business.
One of the primary challenges comes with how firms integrate and manage legacy systems – it is not uncommon, for instance, to find businesses in the financial services industry running 30+ legacy systems. Getting a firm's complete network to work harmoniously needs to be a core element of any digital transformation programme.
Another issue is that many transformation programmes only address digital channels: if you don't solve data capture across every channel at the same time, you will not have complete information.
Businesses need to include legacy channels – such as in-bound mail – in any such programme even though they can become more and more expensive to service as businesses switch volumes from analogue to digital. Every organisation needs to recognise that they have to capture data and documents from every channel in real time as part of their digital transformation roadmap. Without this there is a significant risk of so called 'snail mail' – and even email – preventing true digital transformation.
Rise of the 'Digital Mailroom'
Take the example of a company's mailroom and the central role it plays in how firms manage client information. A future-proof 'digital' mailroom is much more than just the traditional mailroom with scanning. It's the convergence of communication, content and process, turning analogue information into true digital assets. Data can then be captured intelligently, processed efficiently and be used to deliver invaluable management information in real time.
The results of getting data capture right across every channel and making data available quickly, accurately and in context are manifold: better customer service, improved efficiency, reduced costs and simplified compliance. In other words, this is not just digital transformation, it is true business transformation.
Compliance and the fight against fraud
This focus on best practice compliance is a key part of the digital transformation agenda. The regulatory environment for many businesses continues to increase, particularly with regards to issues such as know-your-customer requirements and the fight against fraud. There is also a growing need to capture, authenticate and hold securely the identity of customers and third parties.
For instance, there is a demand – driven in part by Government aspirations to make the UK economy as digital as possible – to move away from paper-based documents such as contracts. One challenge with this is, as paper is eradicated so are 'wet' signatures and the alternatives are either a squiggle with a stylus or an electronic 'click to sign', which requires the capture of the date, time and ideally location of the signing event.
Since the UK does not have an electronic national identity system, this will increasingly involve asking security questions and the capture of a picture of a driving licence or passport, which must then be parcelled digitally into a legally admissible document stored for the life of the contract.
How businesses go about fulfilling this need – to a standard that is acceptable to regulators and other key stakeholders – should be seen as a part of the wider digital transformation agenda.
FINAL THOUGHTS
There are of course other benefits to a digital-focused business strategy. One of the other key ones is the cost benefit that should come through. The ability to bring about real efficiencies in terms of processes and administration can be quite profound, particularly in terms of speed and cut through. And, more significantly, one of the most significant benefits is the market information and client insights that firms can map.
Indeed, many firms that undergo a true digital transformation programme and seek to put data and information at the heart of their technology focused business models are shocked to see just how much information they had but were not utilising properly. That is perhaps one of the core benefits: be able to simply utilise what a business already had but didn't know it.
---