Bulk Document Scanning or Scan on Demand?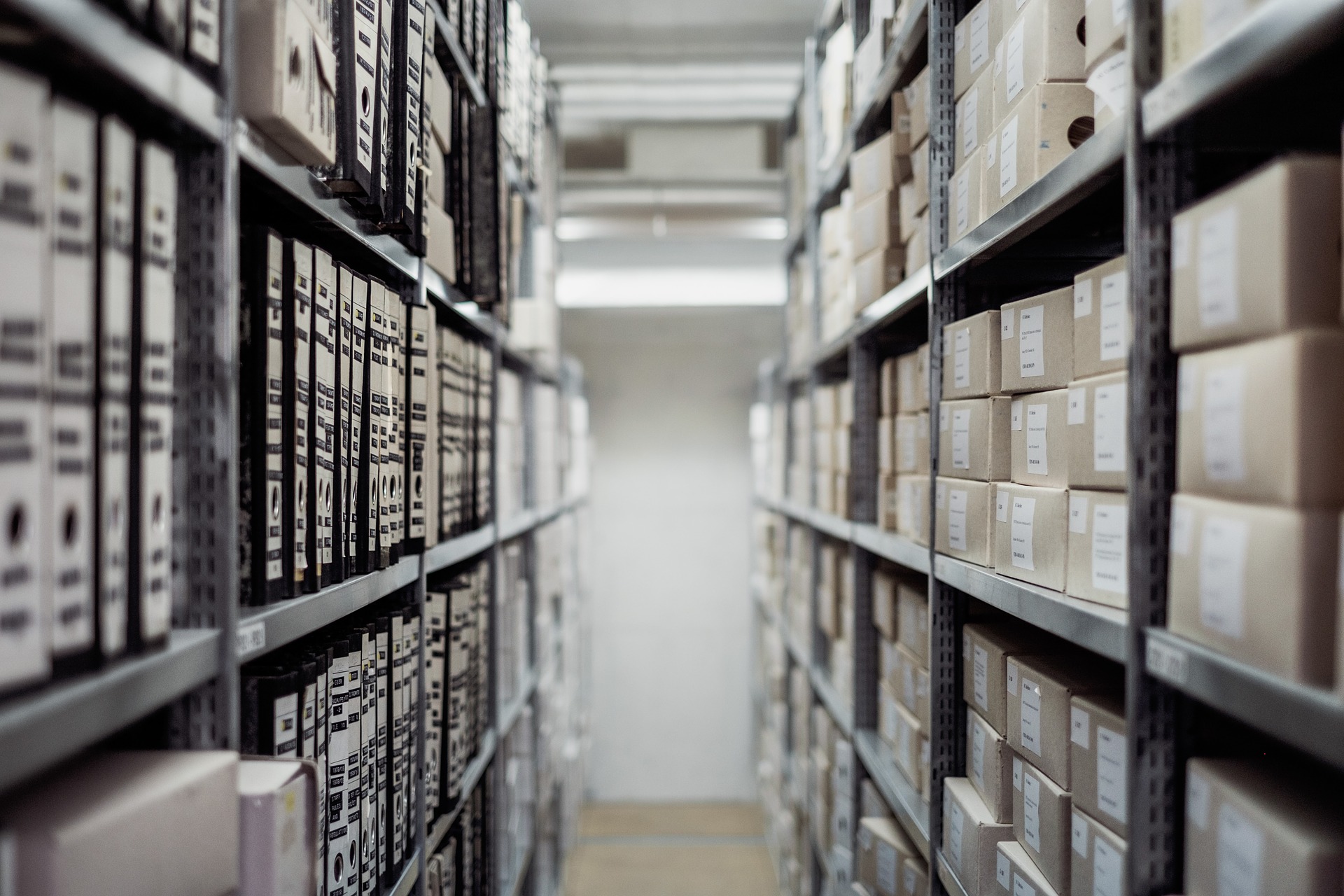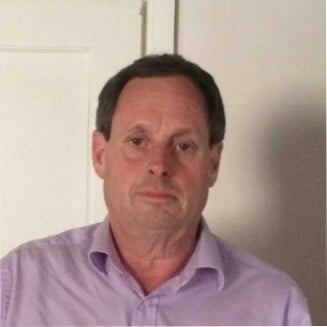 Written by: Mark Wilton-Steer
Publish Date: Aug 15, 2019
Read time: 8 minutes
More businesses are being driven to pick up the pace of their digital transformation projects. As such, it means looking at different types of solutions that can assist in digitising various processes. One of the solutions being adopted is document scanning. However, there are different ways to achieve digitising your mission-critical documents, two of which are bulk document scanning and scanning your documents 'on demand'.
In the rest of the article, we take a look at the differences between bulk document scanning vs. scanning on demand and help you understand what the difference is between the two and which is the best choice for your organisation.
What's driving the need to go paperless?
In 2014, it was recorded that there are now more mobile devices than people in the world and subsequently, it's predicted that the Internet of Things (IoT) is set to support a huge 50 billion devices by 2020.
Due to this exponential increase, businesses are now coming to the realisation that they need to adapt their traditional business strategies to digital ones. Of course, there are other drivers that could be involved for businesses wanting to digitally transform their businesses:
Rising consumer expectations - Consumers now expect highly personalised experiences and expect things to be delivered fast, whether it's products and services or customer service and a better experience
Cloud adoption - Legacy systems are proving to not be able to keep up with modernisation, and simply enhancing them isn't enough. Cloud adoption is continuously on the rise, with businesses looking to hybrid solutions as a first step
Creating new value - Being able to compete in the digital space can provide businesses with new opportunities to drive revenue from other streams (i.e. mobile platforms)
Increased risk - Traditional document storage means that customer information that is held on paper is subject to increased risk due to documents being mishandled, lost or copied.
GDPR - Since GDPR came into effect, businesses have had to re-think their data protection strategies and ensure they have meaningful ways of being able to audit and track information and data as well as assure consumers that their data was being protected and not misused in any way.
---
---
Questions you need to ask before embarking on a document scanning & digitisation project
Starting your document digitisation project may seem simple from the outset; however with any large-scale projects, it requires some consideration. For instance, here are some important questions you need to be asking:
How often do you need to access the documents?
How quickly do you need access to the documents?
Do you need the original version at hand or will a digital version suffice?
Are the documents required to be kept within their retention period?
Do you know what retention period should be applied?

Answering these questions can help you understand just what to expect for the scope of your digitisation project and begin organising your data accordingly and understand what the best option is for you - which we discuss more in detail below.
---
---
What are the options for going digital with your paper records?
Depending on your responses to the above, there are three options available to you:


1. Document Storage and Retrieval
For documents that are required to be kept for retention purposes but are not accessed often, the most viable option could be to send these documents to an offsite storage provider.



Considerations
However, sending to an offsite provider could pose some challenges. Here are some considerations:
Are you documents in an organised state? Do you have an inventory of all box contents? Data loss is a risk if any documents are misfiled. It's important to list the contents of boxes at file level, at minimum box level or managing and retrieving your documents going forward will prove a difficult and costly task.
Even storing your documentation offsite means there will still be a highly manual process involved. Manual processing is always exposed to human error.
There will be a lack of an audit trail when boxes are retrieved and not in your storage provider's care.
Requesters might experience delayed access due to some archive providers offering a next day turnaround for documents in offsite storage, however some may offer a same-day turnaround for documents.
Quite often, documents that are stored offsite are "out of sight and out of mind" and therefore are more likely to be kept beyond the retention period required. At EDM we proactively store your records and will ensure a retention date is captured on boxes that are inbound to store, and that boxes beyond retention are highlighted to you to take appropriate action.



Benefits
Of course, there are many benefits to outsourcing your document storage and retrieval, including:
Sending your documents to an offsite provider means you can free up space for revenue generating activity instead.
In addition to freeing up premium office space, you will also free-up time spent maintaining filing cabinets and systems.
Records can be tracked at file or box level which results in a full audit trail of access requests and movement of documents.
Physical records can be managed in a highly secure facility built for storing documents offsite.
With retention management enabled, GDPR compliance can be better supported.
While retrieval at file level will mean that inventory needs to be taken, which will be a time-consuming project, it is good practice for GDPR compliance if storing personal data.

2. Document Storage & 'Scan on Demand'
This option will still mean storing your documents offsite but allows you to retrieve a digital version of a document on demand and typical SLA's are a same day turnaround.



Benefits
The benefits of storing your documents offsite but with a scan on demand service level, are on the whole the same as above, with additional perks:
Releases space for revenue generating activity
Documents are accessible at the customer level
Records can be tracked at file/box level with a full audit trail
Scanned records are backed up
Digital records hosted in an ISO27001 accredited centre
Physical records managed in a highly secure facility
Retention management enabled, supporting GDPR compliance
And most importantly with this option is that you can spread the cost of digitisation and only scan what you need and when you require it
3. Bulk Document Scanning (Full Digitisation)
This option is for organisations that have larger scale paperless objectives and document digitisation projects and require several thousands of documents to be scanned and made digitally available to their employees. Ultimately securing the safety of the documents and making them instantly accessible.



Risks

Benefits
On the other hand, with bulk document scanning, businesses can see many more benefits than risks when choosing this option for their digitisation project, including:
Releasing space for revenue generating activity
Increased FTE savings
Visibility of customer records and agreements
Instant access to the records, 24/7
Documents can be accessible at agreement level and customer level
Documents can also be accessible to users concurrently
Records are tracked at file or box level with a full audit trail available
The ability to recover misfiled agreements through the data capture process
Reconciled electronic data, matching files to database
Business continuity
Digital records hosted in a ISO27001 accredited centre
Removal of long term storage costs
Physical records destroyed inline with retention policy
Retention management enabled, supporting GDPR compliance.

Conclusion
No matter which option your business decides to use for your digitisation project - whether you scan on demand or opt for bulk document scanning - outsourcing to a specialist document scanning vendor will be most beneficial.
Not only will you be freeing up your internal resources in handling digitisation of business-critical documents, but you'll also be in the hands of a trusted vendor that understands your needs and the nuances of your industry. Additionally, with an outsourced document scanning vendor - such as EDM Group - you can be assured that you'll be receiving the highest quality service and expert advice!

Want to learn more about how document scanning can benefit your organisation? Download our Buyer's Guide: 10 Crucial Questions to Ask Your Document Scanning Vendor to learn the key information needed before you embark on a digitisation project of any scale.