Creating a 5 stage business case for document digitisation for C-suite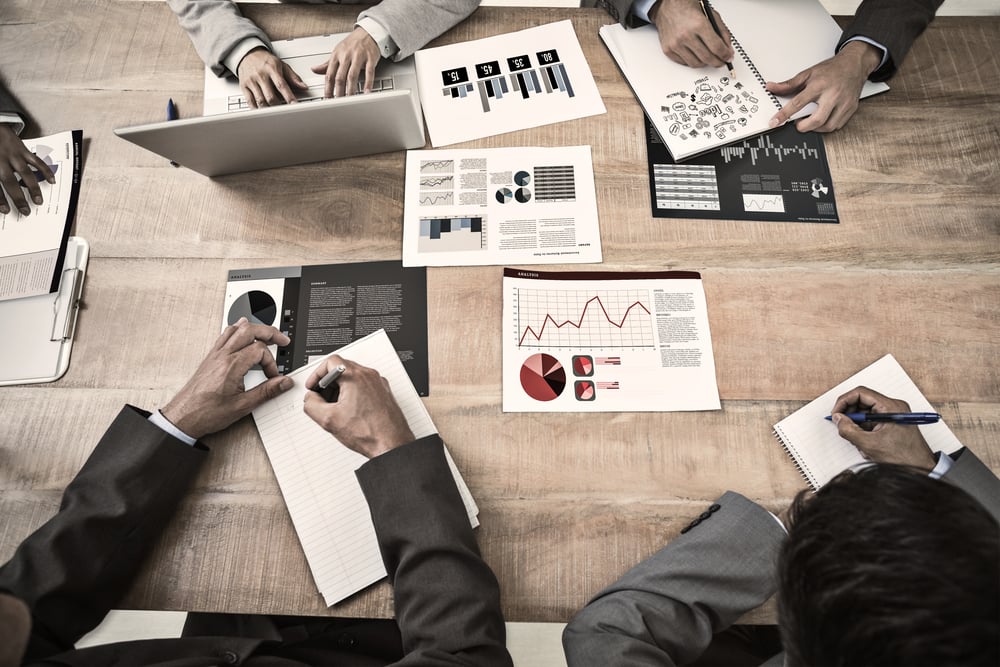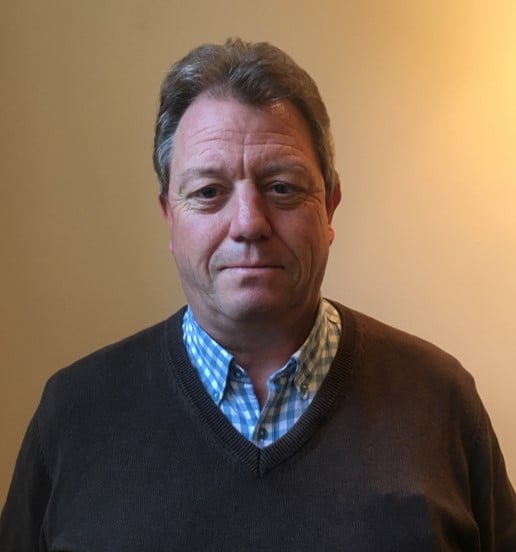 Written by: Sean Tipping
Publish Date: Oct 17, 2019
Read time: 8 minutes
With more organisations making the move towards paperless environments, digitising your documents is often seen as the first step to implementing digital change. Going paperless can have numerous benefits for your business such as reduced business costs and easy file sharing, which is why so many businesses are keen to make the change.
However, when you make a decision to drastically alter the way your business operates, you will need to ensure that you have buy-in from your C-Suite to back your plans. In doing this, you will need to address any concerns and answer any questions your C-Suite may have - which you need to have pre-considered in your business case.
Planning a business case for digitisation can be tricky, which is why we have highlighted the five key stages you must include in your proposal to ensure successful implementation.
The 5 stages of making a business case for digitisation
Stage 1
First of all, you will need to clarify what exactly it is you're trying to do and what you're trying to solve.
You're trying to convince your company to go paperless, so it would make sense to begin with any considerations for doing this. These are just some of the advantages of going paperless, which you can use within your business case:
Organised data
Instant sharing of information digitally
Improved collaboration with clients, third parties and colleagues
Reduction in costs (less paper, storage boxes/filing cabinets, printers/ink)
Responsiveness
Faster communication with clients
Faster file retrieval
You will need to clarify each of these advantages by providing in-depth insight and accurate information - be as specific as possible and try to include facts and statistics to better promote your case.
It is crucial that this stage is numbers driven. Your C-suite will likely not consider your business case if it doesn't have the numbers to back it up and you don't want to risk this happening.
Therefore, you must be able to identify cost, risk opportunities as well as opportunities for mitigating risk. You could do this by calculating the return on investment that will justify any cost incurred compared with what profits you can gain in return. This way your C-Suite are fully aware of any financial implications and profit margins before you go into further detail.
Stage 2
Your company is looking to change processes for a reason - detail what these are. Throughout our experience in working with a range of organisations and industries, we find that the two main reasons for going paperless are:
1. Mitigating risk
This is something that modern businesses are prioritising in their reasons for going paperless. Paper can be easily misplaced and accessed by anyone, which leads to more time and energy being dedicated to audit. However, digital information is much easier to audit and the risk of loss or damage is reduced. There will also be reduced risk of any penalties if you're compliant with important regulations such as GDPR.
2. Reducing costs
This is another major reason for going paperless and will likely be a top concern for your C-Suite. Therefore, you need to ensure that you are able to explain what these costs are and how you're going to eradicate them. These will be comprised of both obvious costs (increasing resources, reducing paper etc.) and hidden costs (for example unexpected damage). These hidden costs could be higher than your obvious costs, so make sure you have a clear outline of what these are and how to prevent them if possible.
Once you have established your reasons for changing, investigate them in more detail. When you submit your full proposal to your C-Suite, you will need to be able to explain your reasonings in depth.
Stage 3
In this stage, you will need to calculate any risks and detail how you intend to mitigate these for your organisation.
You will need to perform a sensitivity and risk analysis that accounts for any changes in assumptions, and risk of not achieving targets in order to clearly communicate the overall impact of a digitisation decision for your company.
On top of this, be aware that digitisation comes at a cost, including everything from the scanning process, to storage (for example if your digitised documents will be stored in the cloud) and access to documents. You will also need to decide if the digitisation process will be completed in-house or if it will have to be outsourced to a supplier.
As an external supplier, we are able to store data in our secure cloud - EDM Online, where data can be stored in the portal or can be delivered to our customers' core systems for easy access if needed.
---
---
Stage 4
At this stage, you will need to detail how you plan to implement change across each aspect of your business.
For example, you need to assess any changes that need to be made in order to ensure that your digitisation plan complies with GDPR regulations. Changes may also need to be made to your IT resilience - if your IT department isn't able to handle the scale of the digitisation process, you need to make sure a plan is in place to overcome this.
On top of this, you will need to consider the risks you identified in Step 3 and how changes can be made to prevent them, like how you will back-up data and what disaster recovery plan can be put in place.
By doing this, you can ensure that you have a watertight plan in place in case you encounter any issues in implementation.
Stage 5
By this point, you will have created a proposal to relay to your C-Suite, and you will be focusing on how you can ensure that they accept and support your plan. McKinsey reported that 70 percent of change programs fail to achieve their goals, largely due to employee resistance and lack of management support.
With such a large number of change programs failing, this stage is perhaps the most important in ensuring that your plan is actually taken seriously and implemented successfully.
To improve your chances of successful implementation, make sure you state in careful detail the exact level of support you need to ensure your business case doesn't fail, such as the funding needed for the project and if you require outside help to implement the plan successfully.
How an outsourced supplier helps to manage electronic documents
Once you have made your business case, you need to consider how it will be executed. A question that may arise out of this is, can I do it alone?
While digitising your documents in-house may seem like a quick solution, it would require you having access to a great deal of specialised equipment and processes, including:
High-quality scanners
Dedicated employees including project managers
Technical training
Real-estate set aside for workstations
Quality assurance procedures
Servers and printers
Specialised software
If you don't have access to any of these methods, it could mean that you have to set aside resources and cost considerations to perform digitisation in-house, which could impact negatively on productivity as a result.
Instead, it is recommended that outsourcing to a professional supplier is a more cost-effective and smart decision to help digitise your documents. An external supplier specialising in records management will be able to help you manage your digitisation project with ease and convenience. With an outsourced supplier you can be sure that:
Everything you send is scanned to a high-quality standard
All information is recorded and filed accordingly
All digitised documents are easily retrievable
With an outsourced supplier, you can ensure that your change programme is implemented quickly and successfully - leaving the hard work to the experts.
If you're looking to learn more about how using an outsourced supplier can support your business case for document digitisation, download our eBook - Buyer's Guide to Going Paperless and find out 10 crucial questions to ask a document scanning supplier.