Disaster-proof patient records management with digital technology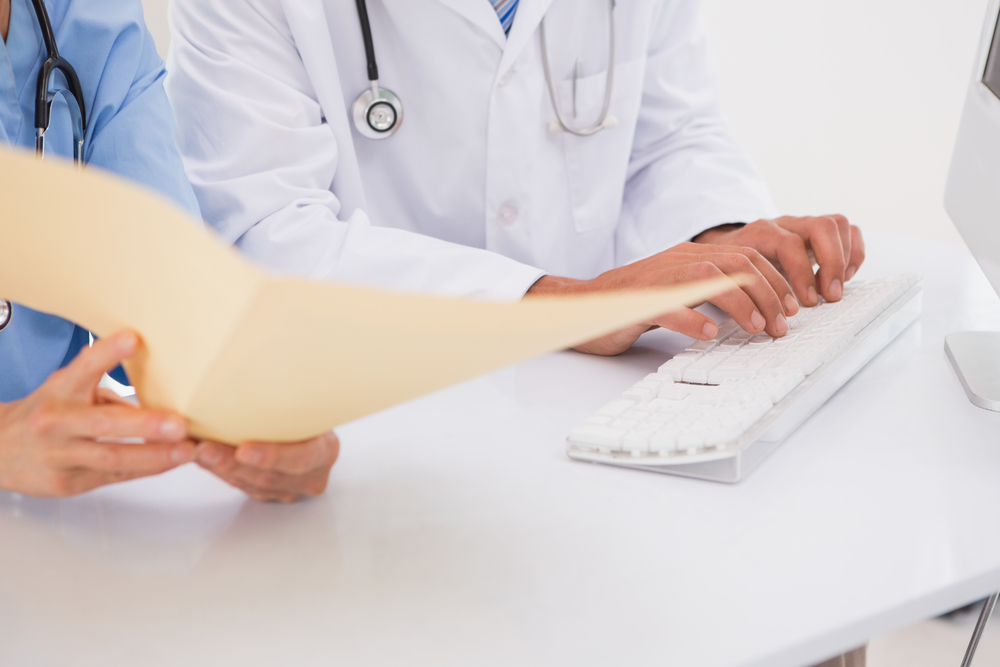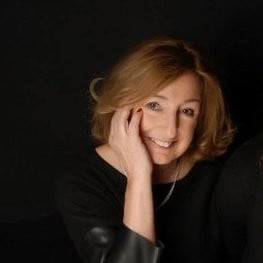 Written by: Ruth Gooda
Publish Date: Aug 9, 2019
Read time: 8 minutes
Managing patient records libraries in healthcare environments requires a considerable amount of time and resources. Records held in physical paper format are particularly prone to a range of risks, and ensuring those records are protected is of vital importance.
In a healthcare practice or Trust, an administrative team deals with the day-to-day management of patient records which involves pulling files for scheduled appointments and creating records for new patients. Those files will then go through a continual process of being updated with each patient's information over time. In a GP practice this will require more detailed notes to be recorded during each patient's visit. Further updates will be added before being passed back to the administrative staff for processing and filing.
Read the rest of the article to learn of the challenges faced by healthcare organisations and what you can do to ensure you're disaster-proofing your patient records against future risks.
What are the common challenges faced by public and private medical practices when it comes to records management?
Implementation of electronic records management can appear to be a significant challenge for NHS Trusts, CCGs, GPs and private practices and can jeopardise the quality of healthcare that patients receive. The public health sector in particular may struggle with electronic medical records management, due to:
A limited or lack of effective systems for opening, tracking and indexing files
Lack of training, legal and regulatory tools
No proper means of capturing and preserving records
Lack of knowledge of the electronic records program's fundamental elements
Lack of core competencies in records management
No plans for managing electronic records effectively and efficiently
---
Free guide: Healthcare CIOs guide to going paperless: Life of a digital medical record
---
Disaster proofing records management and controlling risk
With a paper-based medical record system, you can certainly maintain a good level of information on your patients. However, paper is slow-moving, inefficient, and at risk of human error.
Paper-based medical records are also susceptible to loss, damage, theft, and mishandling. They can be permanently damaged by fire/water/other environmental factors.
Poor management of these records will negatively affect timely and effective health care services, which results in longer patient waiting times and patients being treated without medical history - which may have significant negative consequences from misdiagnosis or misinformation.
Why it's important to keep good patient records
Less Storage. Ensures that records do not take up valuable office space through unnecessary file storage. Digitisation means patient records are stored digitally and are backed up, lessening the risk of data loss.
Seamless Collaboration. Improves access to information quickly and confidentially. Digital records allow approved medical professionals at different facilities to open up, add comments, and share patient health records. This kind of access results in faster, more accurate diagnosis and treatments.
Improved Compliance. Help you meet legal and compliance requirements, such as the GDPR. The benefit of digitised patient records stored centrally means for improved auditing and tracking of records, as well as ensuring only those who require access to records have them.
Reduces Operating Costs. Digitising your medical records library will free up floor space and reduce storage needs and this means a cost saving in records storage equipment and supplies. Additionally, staff can be better utilised and concentrate on other demanding tasks.
Minimises Litigation Risks. Improvements made to the way patient records are stored, accessed and processed, will lessen the risk of human error, loss of data and confidentiality breaches - thus minimising the risk of litigation. For instance, a case from February 2019 saw a major London Trust accused of "inadequate record-keeping and maladministration" due to lost records.
Safeguards Sensitive Information. Now more than ever, safeguarding sensitive information is of vital importance. Failure to do can result in fines and possible litigation as well as loss of reputation and trust in your organisation.
Ensures Better Patient Care. Ultimately, good records management will enable you to provide the best care to your patients. Good organisation of records, means being able to quickly locate the right information, at the right time and easily share these records between other organisations for improved information sharing and caregiving.
"Healthcare practices that digitise their patient records spend less time doing paperwork, filling out unnecessary forms and chasing down missing information – giving more time to effectively treat patients. It all adds up to better outcomes – for patients and providers."
But how does your organisation ensure it can keep good patient records and benefit
Invest in a specialist outsourced digitisation service
Records are a valuable resource because of the information they contain. High-quality information underpins the delivery of high-quality evidence-based healthcare, and many other key service deliverables. Information has most value when it is accurate, legible, up to date and accessible when it is needed. Digitising your medical records and electronically maintaining them ensures that information is properly managed and is available whenever and wherever there is a justified need for that information.
This information may be needed to:
Support patients and continuity of care
Help provide support for day-to-day business activities which underpins the delivery of care
Improve support for evidence-based clinical practice
Improve upon administrative and managerial decision making
Meet legal requirements, including requests from patients under subject access provisions
Assist in the improvement of clinical effectiveness through research
Provide patients with more choice and control over their treatments and services
"There is a need for scanning and integrating electronic records management in the healthcare sector since it will eliminate most of the paper records management challenges such as lack of enough filing space, misfiling, and records sharing"
Digital technology is the way forward for disaster-proof records management
Investing in the right record management system and digitisation process will move your organisation one step-closer to achieving your digital transformation goals. Not only to become a paper-free healthcare organisation, but to be able to provide more efficient ways of working for all staff. Doing so will ultimately relieve a multitude of pressures such as operating costs, manual administration and much more, allowing you to provide the very best in patient care.
It all starts with utilising digital technology to your advantage, in-line with the NHS Long-Term Plan to get your digital transformation journey started.
Want to understand more about what happens when you go paperless? Download our free guide "Healthcare CIOs guide to going paperless: Life of a digital medical record" to find out.