How modern technology solves the problem of paper-based DIPs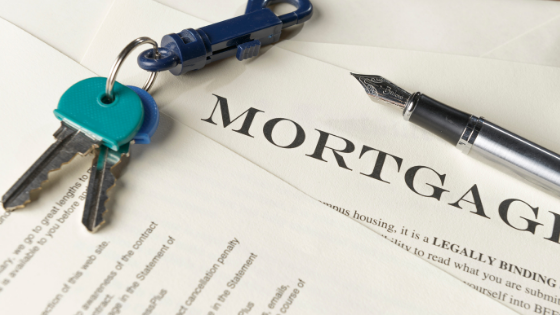 Written by: Ian Shaw
Publish Date: Feb 6, 2018
Read time: 8 minutes
If anyone were to consider the instances where the use of paper is causing major inefficiencies in the UK's mortgage industry, there are many that spring to mind.
The conveyancing process probably contains the highest density of such examples, many of which could be easily resolved with modern technology. One of the most frustrating for all and yet one that gets very little attention is the use of paper-based Decisions in Principle (DIPs). Our industry has notably failed to move on when it comes to dealing with these.
Little value in paper based DIPs
My own view is that DIPs are worthless because they are only binding in the short term. They can also create all kinds of problems as a result.
If a mortgage applicant has not used a DIP within a set period – often three to six months – then it becomes invalid. Any broker knows only too well that there are many reasons why a mortgage deal might fall through in that time.
This can be very costly. It sets the mortgage process back to square one, possibly after fees have been paid to solicitors and conveyancers, meaning these are lost.
If an applicant wishes to continue with getting a mortgage they will then have to go through the vetting process all over again, and given there is a good chance that their circumstances will have changed, they might end up with a very different, possibly less favourable, offer. For example, a smaller loan even if their circumstances remain the same, or a new survey may have to be conducted on the property and a new lender is unhappy with the result, possibly ending the application.
It is hard to say what percentage of mortgages fall through because of paper-based DIPs. But there is no doubt that their inflexibility often creates disappointment and that they are susceptible to uncertainties regarding the economy and personal circumstances of applicants, rendering them worthless in many cases.
Modern technology offers a solution
Modern technology offers a solution by addressing the problem that paper DIPs are inflexible. Much of this centres around the fact that they apply to particular properties and that they are based on the personal details of the applicant at the start of the application.
The key is to have a DIP that applies not to the properties but to individual applicants. This can then be updated in real-time by drawing on the most recent circumstances of the applicants.
This requires a profile to be created on the applicant that can be used on an ongoing basis. EDM are currently working with a group of lenders to develop such a system to assess and understand applicants' finances, including the necessary database.
Ideally, the industry would reach a situation in which applicants or their brokers could phone and request a mortgage and their service provider could use a computer to simultaneously conduct a credible check on the financial situations of applicants, perhaps based on proof of earnings, while assessing the respective properties.
It would certainly benefit lenders if conveyancers fulfilled their roles more quickly, but speeding up the mortgage process benefits the brokers and their clients the most by significantly reducing the customers' journey from offer to purchase. Overall, this would help to reduce the levels of business falling through.
Digital solutions
Digital solutions exist in the marketplace that address many of the challenges posed by DIPs. Our PRISM (Portal for Risk Information Sharing in Mortgages) product is one example of this.
PRISM is an EDM Group-hosted digital hub that brings the current manual process online, enabling lenders to access third-party data and make business decisions around the suitability of property in seconds as opposed to days, and promises to revolutionise the customer journey and experience.
At present, PRISM cannot access a database that records up to date information on individuals. However, if lenders were to have real-time access to financial details of applicants, such as proof of earnings, then decisions could be made much more quickly. PRISM, for example, could gather the key data and follow the lender's business rules to assess the property evaluation process and give a decision within seconds. This information would be available to all relevant parties involved in the process, who would have the confidence of knowing that they were working with the up to date information.
Each new generation of functionality will be another advancement in bringing the UK mortgage industry up to date, moving historically manual processes onto digital, online fit-for-purpose technology. Going forward both lenders and the various mortgage professionals, including brokers, who support the UK mortgage chain will start to see key processes brought online, making the process faster, safer and more transparent for all parties, particularly customers.
A key requisite for this will be the creation of digital hubs that can be accessed by approved parties giving them real-time access to relevant data. It will only be a matter of time before this becomes a reality across the industry, to the benefit of all.