How to Prepare Your Documents for Secure Offsite Document Storage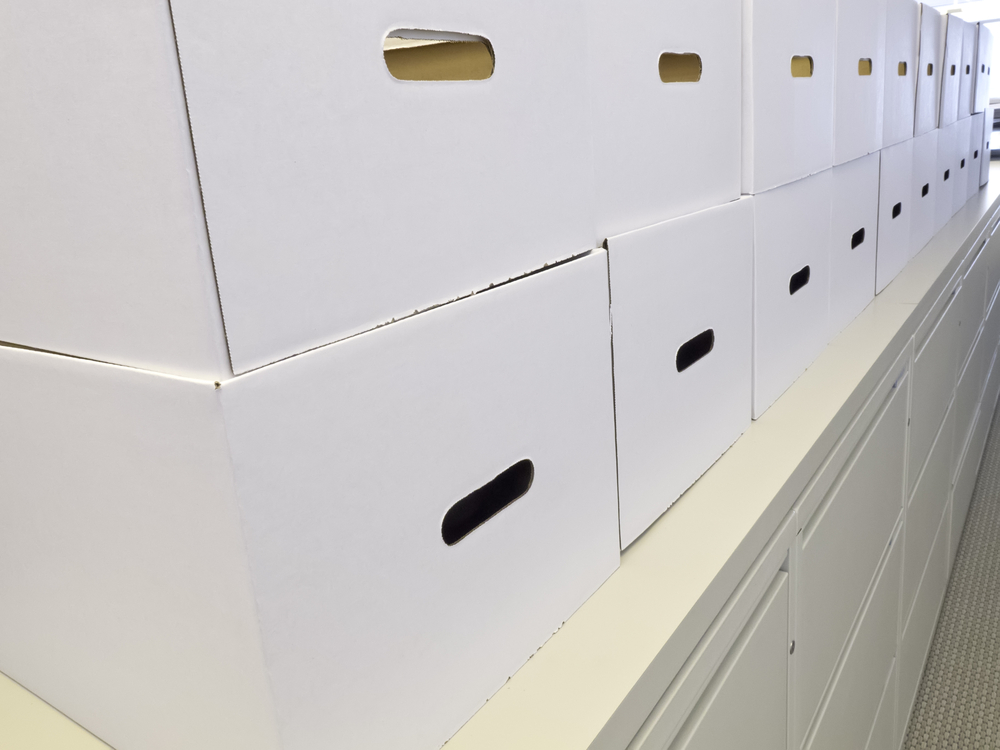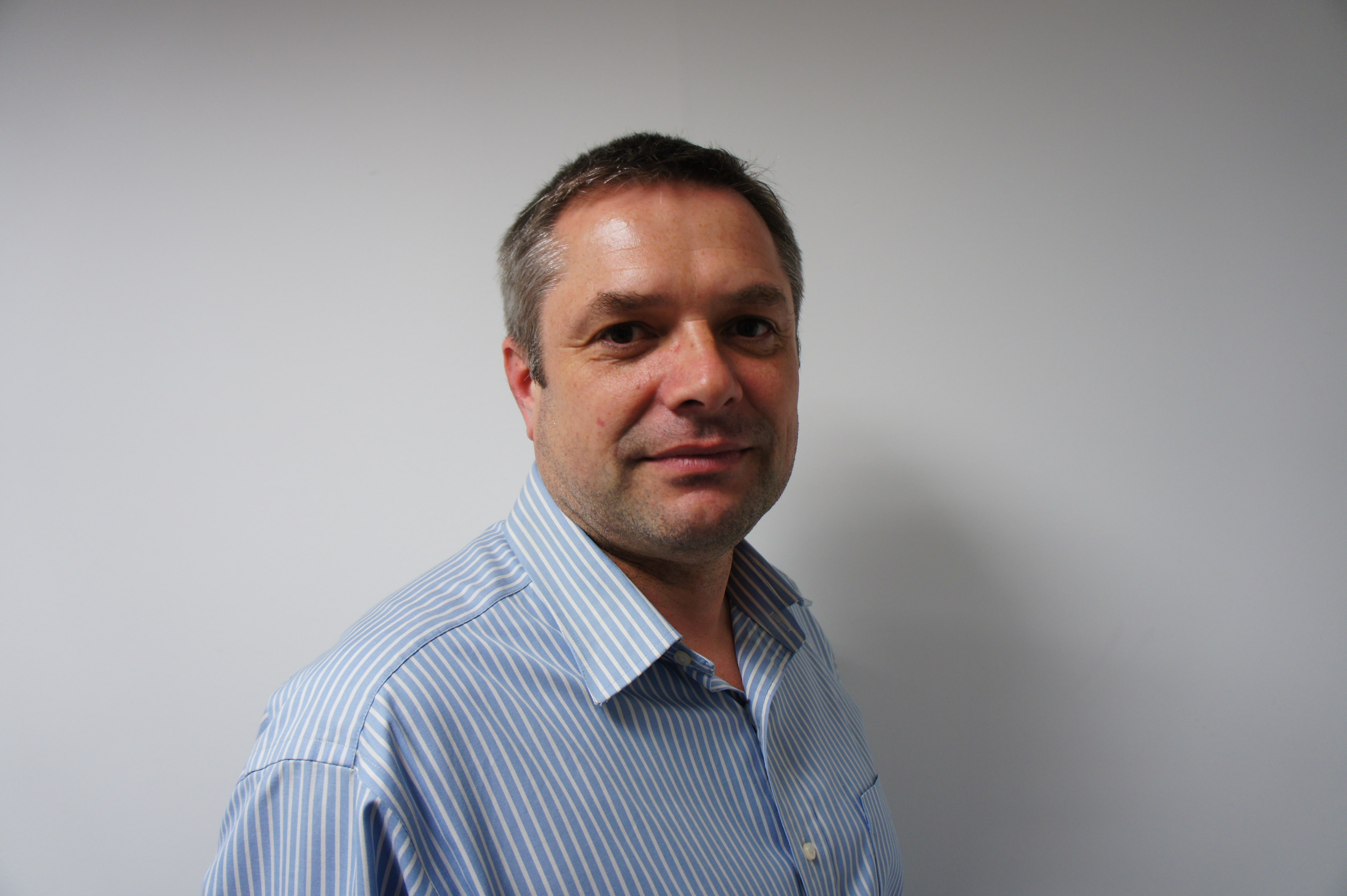 Written by: Cliff Gumm
Publish Date: May 10, 2021
Read time: 8 minutes
With many organisations committing to a permanent state of home working, your physical filing process may not be working for you anymore. Have you got the right solution in place to keep your business moving?
Inactive or rarely accessed filing stored in offices is wasting space, time and energy. A Record and Information Management (RIM) process now has to work for all employees, not just those in the office.
With the average single filing cabinet occupying at least 10 square feet of floor space, it's more important than ever to understand if you really need your documents on-site or if they'll be more useful at a secure offsite document storage facility.
Before you relocate your onsite filing to an offsite storage provider or facility, remember - your documents will need to be reviewed and processed to be stored compliantly.
Whether you're looking for a complete digital transformation, or just want to store your documents somewhere else, there are 3 simple steps you can follow to make sure your files are ready for external storage: understanding your needs, finding the right partner, and looking forward.
---
Want to learn more about records management? Download our Records Management guide.
---
Step 1: Understanding your needs
The first step in preparing your documents for secure offsite storage is understanding your own goals.
But in order to ensure you're meeting your targets, you'll first need to define what they are. Would you like to:
Downsize or make better use of wasted office space?


Make better use of your on-site storage, while keeping important information safe offsite?


Start to transition to digital storage, as more people begin working from home?
Whatever the reason, it's important to understand the benefits you're looking to achieve with an offsite secure document storage facility.
2020 has really made us reconsider the role of the office, and could even have made you realise how important it is to make the most out of your space.
In our experience, where office space permits, our clients will keep 1-2 years of live data on-site. Then once it's less active, we're able to come in and take the documents that are no longer deemed as 'live' and catalogue, pack and transfer these to one of our secure records management facilities.
But just because your files aren't on-site, it doesn't mean they're difficult to access. With scan-on-demand, documents can be digitised and added to your online storage system or accessed via EDMonline within four hours of making a request.
In order to get the most out of your offsite storage, however, you'll need to make sure your documents are well prepared and documented. Consider:
How do you want to archive your documents? Obviously, you'll want them stored in boxes, but it's important to consider the indexing system you want to use to make file retrieval possible. File retrieval is now more popular than retrieving the entire box back to the office.


Are you following your document retention policy? Before any documents are sent to your storage facility, make sure that no files are beyond their retention date by destroying them in a timely manner and not storing unnecessarily. This will improve GDPR compliance.


How many documents do you need stored? It's important to have a good understanding of how many boxes of records you're looking to store to be able to gain an accurate quotation and also to be able to build a cost benefit business case to outsource the storage of your records.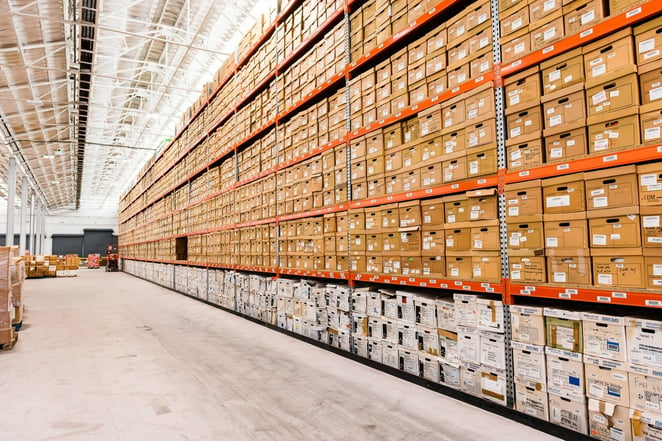 Step 2: Finding the right partner
Even though on-site filing might seem more convenient, in the long run, you'll be saving a lot of time and money by working with a secure offsite document storage partner.
The reality is that no matter if you have a filing cabinet or large records room, it can be daunting knowing where to start. Before you do anything, invite the partner on-site and let them review your records with you.
Your representative will inform you of everything you need to know and will be able to answer any questions around important elements of the process:
Transport security. At EDM, our trusted drivers will be more than happy to explain how we GPS track our vehicles and the policies we have in place to make sure your documents are secure and tracked in transit.


Onsite security. With high levels of security internally and externally, let our representative walk you through the processes we use internally to ensure your documents will be safe and secure.


Service-Level Agreements. From document retrieval to scanning-on-demand, it's important to fully understand the service you'll be provided and the amount of time it will take to retrieve documents which can vary between 4 hours and next day depending on the service you use.
Ultimately, by choosing a good service provider, they won't just help your documents feel cared for, but you too. Our experts are always on hand to help you with any issues you may have with your documents or any questions you need the answers to.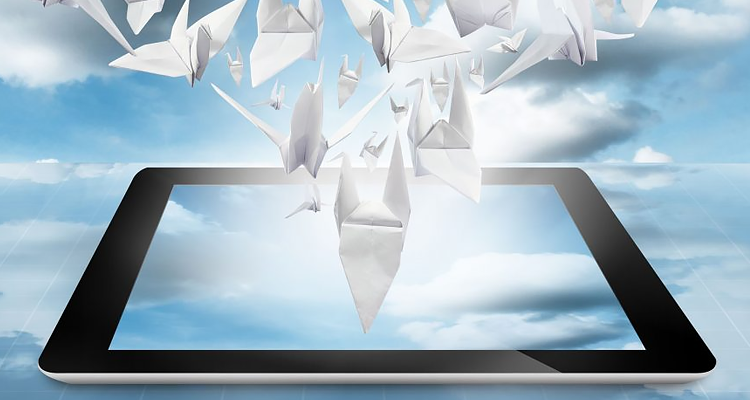 Step 3: Looking forward
As you begin to transition your files out of the office, it's important to regularly check in with yourself and your team to ensure your new system is working for everyone.
When it comes to the future, it's important to remember to ask yourself:
What are you storing your documents for? If they're no longer needed or are past their retention period, your account manager we send you a report detailing records that are past their retention review date for you to review and authorise for destruction. This will keep your offsite storage costs down and help you to remain compliant.


Should you use

scan-on-demand

? This flexible approach to document scanning allows you to access the files you need when you need them. Depending on the nature of your documents, specific files can be transformed from physical to digital copies within hours of requesting them.


How else can your partner help with your digital transformation? Whether you're interested in digitising all documents with bulk scanning or need microfiche & microfilm scanning, EDM has a wide variety of services available to you and your company. Don't waste vital space - constantly collaborate with your account manager and see how we can help you transform your storage solutions.
Ready to have your files relocated?
While it's important to prepare yourself and your documents, in order to ensure you're receiving the best service possible, work with a trusted company like EDM.
The safety and security of your documents isn't something that you should leave to chance. Working with EDM's trusted and professional Customer Success Managers, we'd ensure your documents are safe from the moment they leave your office until the end of their lifecycle.
No matter your goals, here at EDM we have records management solutions for every type of business.
Want to learn more about Records Management? Download our Records Management Policy Guide book.