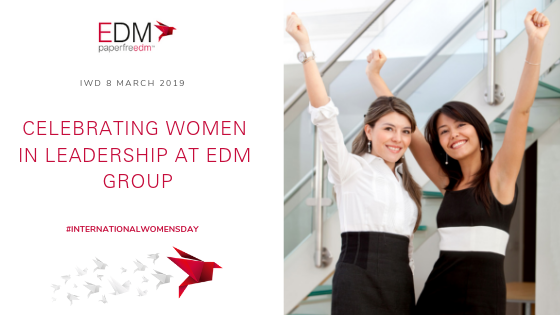 Written by: Laura Jeffrey
Publish Date: Mar 8, 2019
Read time: 8 minutes
International Women's Day is celebrated globally each year on March 8. The International Women's Day 2019 campaign theme of #BalanceforBetter is a call-to-action for driving gender balance across the world. In light of the celebration, EDM would like to recognize the talented women that make up our workforce.
In line with this year's International Women's Day, we wanted to join in to support the strong sentiment that is presented by IWD to raise awareness of gender equality and celebrate women's achievements. Here are some key facts about EDM:
58% of EDM's entire workforce is made up of women
EDM currently has 50 women in leadership roles (Supervisor, Manager, Director, and Senior Director)
Since Jan 2019, EDM has had eight promotions, seven of them being women
We are an equal opportunities employer, and are committed to creating a diverse and inclusive place to work where people can be themselves, perform to their best ability and progress within the company.
We will look to maintain our gender balance throughout the organisation through our HR processes and will continue to regularly highlight and develop women in senior leadership roles and people in non-traditional roles to raise aspirations and challenge gender stereotypes.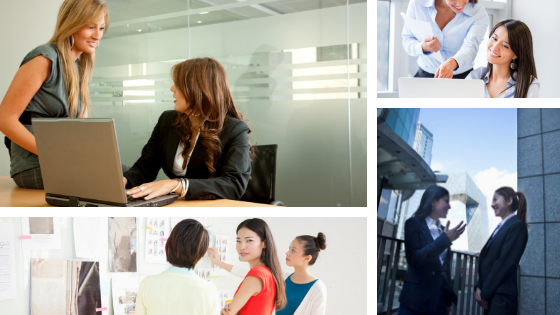 Women at EDM
Some of the women who have progressed through EDM share their own experiences.
Christina Perks - Service Delivery Manager EDM Americas

I started with EDM in August 1996 as an Imaging Specialist working on the first document conversion project for the company relating to the Prudential ADR Project. Within several months I transitioned into a training position for this project and traveled to various sites in Minnesota, Florida and Philadelphia, Pennsylvania. The project lasted approximately 2 years.

For the next 8 years, I worked as an Imaging Operations Manager overseeing the startup of projects for Prudential Retirement Services, Blue Cross Blue Shield of NEPA, Unitrin and many other customers, all of which were just getting started on their digital transformation journey. In 2011, I moved into the Sales & Marketing department and have served as the Service Delivery Manager through to the current date for several of EDM's top US clients such as Cigna, Genex and Chubb.
The projects and roles over the years have been very exciting and challenging but instrumental in providing the foundation needed for the client facing role today. I appreciate having had the opportunity to learn and grow with the company over the past 23 years. My advice to others is to 'Make it Happen'.

Kelly Andrew - Service Configuration Analyst Team Leader

I initially applied for a Production role at EDM and was successful in gaining a role in the Fiche & Film section and then promoted to a Section Team Leader. I had to ensure that the same training and skills provided to me were passed on and maintained with the team as a whole.
I was then actively encouraged to apply for an IT role. The more I learned the more certain I became that this was the profession that I wanted to be in. There was a lot that I didn't know, but thankfully the team were happy to lend assistance and provide the training and knowledge required for me to complete my job.
During my years at EDM, I have progressed from IT Support Analyst to IT Support Team Leader for a number of years, including working on a part-time basis and eventually moving up to my current role as Service Configuration Analyst Team Leader.
I have been asked many times why I am still at EDM and I have always answered honestly: I love my job!
I love the people I work with and I enjoy the opportunities and that I get to learn more every day.
There will always be a few hiccups along the way but it always gets better. There will always be challenges but there is always a way to overcome them. Don't hesitate, believe in yourself.
Claudette Tomlinson - Head of Archive Operations

I have been part of the EDM group for the last 20 years. During this time I have seen many changes and developments in the company and have progressed through many different roles, to my current position as Head of Archive Services.
I have valued the opportunities I have been given during this time, particularly for the training and development I have received as part of the management team at EDM.
This also enabled me to gain my BA with honours in Business Management. With the knowledge I have developed I now have the skills to be able to mentor others to reach their full potential.
Within my time working at EDM I have been fortunate enough to work with people who share my values and challenge me to be my best.
Let's inspire each other and be part of the positive change for our next generation.
Kellie Heinze - Group Digital Marketing Manager

In 2018 I celebrated my tenth anniversary with EDM Group! After starting as a PA in our consultancy division, I have held several roles in Sales and sales support functions including new business development, introducing high profile prospects and customers to EDM.
One of the reasons I value working for EDM Group is because they have invested in me. I have completed various industry recognised training programmes to reflect my role changes allowing me to learn and develop my skills.
Most recently this has given me the opportunity to progress to the role of Group Digital Marketing Manager.
With two young children, my work-life balance is very important to me. EDM has supported me in this by giving me the flexibility to adapt my working hours or occasionally work from home, which in turn means I can still deliver the best results.
Kimberly Davis Manager, Testing and Controls EDM Americas

I've worked at EDM for the past 23 years. I was hired as a corporate trainer and quickly progressed into roles in Operations which ultimately led to my current position. During my time with EDM, I have had the opportunity to travel all around the US working on various accounts and with different clients.
In my current role, I have had the chance to work with both EDM's external and internal clients, members of the IT team, Solution Architects, Solution Developers, and the Database team. This has put me on the fore-front of addressing client needs/concerns, leading strategic initiatives, and improving the efficiency of business both within EDM and its clients.
As a result of the many touches that EDM has, we have helped millions of our clients be able to turn around their documents in a more timely and accurate manner. I have truly been blessed to have worked with so many people, both internally and externally, and create life-long friendships with many, that I will always cherish.
Kathryn Spilsbury - Programme Manager

I joined EDM Group in 2015 as a Project Manager. My first project was to Manage the development of a brand new product that EDM were investing in under the Mortgage Services business, and deliver this to one of the largest building societies in the UK.
In my short time with the company I have been promoted to Programme Manager and now look after all of the Mortgage Service Business stream.
As a mum of two; one with special needs, it can be somewhat of a challenge to manage both sides of my life and ensure that I have the correct work-life balance. How do I do this? I have the ability to work flexibly within EDM. This enables me to work from home and adjust my working day to fit in with my children's needs.
I am very proud of what I have achieved in my time at EDM and the confidence that the company instilled in me to progress in my role.
I would offer the following advice to any woman that doesn't believe they can succeed in their chosen career if you have a family: the opportunities are there for the taking and with flexibility you can achieve your dreams!