Meet the Expert: Kevin Drake, Innovation Director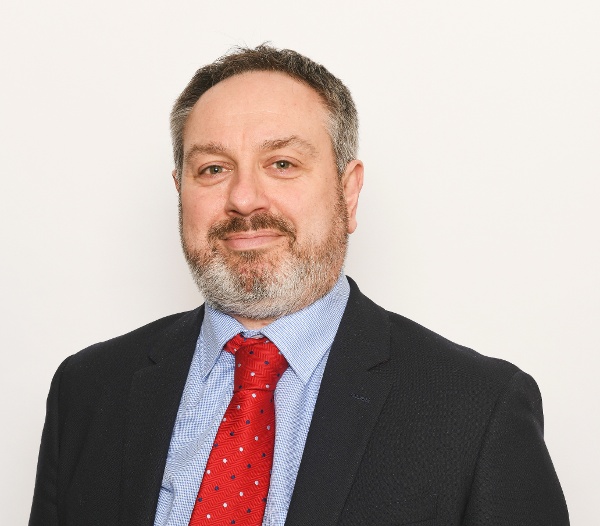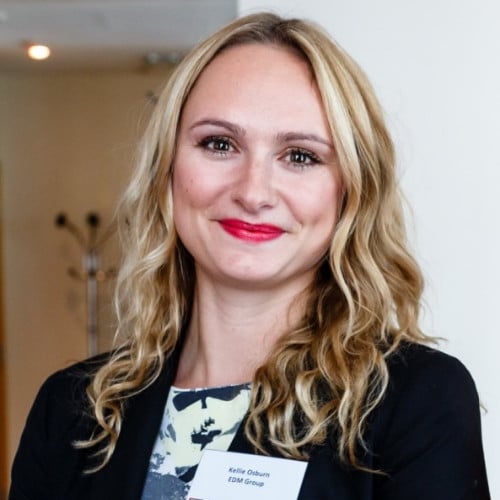 Written by: Kellie Heinze
Publish Date: Sep 26, 2019
Read time: 8 minutes
In our latest installment of our 'Meet the expert' blog series, where we feature key members of the EDM Group team and shine a spotlight on their expertise, we sat down with Kevin Drake, Innovation Director, to talk digital transformation and what trends are driving the industry forward.
Kevin Drake's career with EDM Group began some 25 years ago, where he was heavily involved in developing document management systems for the company's earliest clients - including Experian, Avis, Lloyds Banking Group, Companies House and Equifax - many of whom are still working with the company present day.
Growing up with EDM Group in the 'dot com era'
---

"During the 1990s, my work focused on developing high performance document management systems. This entailed scanning documents and storing the confidential information onto WORM optical discs inside Jukeboxes, from which our customers retrieved documents to support their business processes."

---
Prior to working at EDM Group, Kevin worked in technical support roles for Berkeley Software Services and Thames Water, primarily writing computer systems within the IT departments. His passion for technology was evident from an early age, where he read a BSc in Cybernetics and Control Systems at Reading University.
There is no doubt that technology has played a huge role in the evolution of EDM Group, and the solutions provided for customers, but how has it changed in the 25+ years Kevin has worked in this industry?
"Being part of developing technology during the 'dot com' era was particularly fascinating, as everyone wanted to be a part of it, companies wanted to expand and users were open to this new 'digital' way of working.
---
---
"I first became aware of 'digital transformation' as a phrase in the early 2000s, when we sold our first "digital mailroom", and were focussed on helping clients by taking them on this 'digital journey' where paper would eventually be completely removed from their processes. We realised (and so did the client too) that, by removing paper from their processes, that they could do more, and expand faster."
One customer was a Debt Management company based in Manchester. Prior to working with EDM they had around 300 people, mainly involved in paper based processes and couldn't expand their business without significantly increasing headcount proportionally. Within three years of working together, we enabled them to more efficiently grow their customer base, almost doubling it, without needing to increase headcount, redeploying staff into new business areas for IVA and banking.
Evolution of the role
---

"In the last eight to nine years my role has been to develop our intelligent capture technology using OCR / ICR, and we have now delivered over 30 digital mailrooms across different sectors using this technology. One example is a very large NHS customer, where we scanned and extracted text for all the medical records - 192 million images - within four months. This allowed the clinicians to have pages within the records classified and meant that they could identify important information (such as anesthetic detail) much faster.

---
Most memorable project
"For Avis Europe , in conjunction with their PEX team, we developed a workflow system for their shared services centre in Budapest, which enabled them to receive correspondence via email and managed the creation of cases within the system. This interfaced to another document management system we hosted which contained copies of rental agreements as scanned images from all of their office locations around Europe.
"What was impressive about this system is that it intelligently 'read' emails, calculated where they were from, what the content of the email was about, and in what language; what type of correspondence is was, and automatically retrieved customer details. This allowed the system to allocate the message into a queue based on the skills of the agent, and assign an SLA. This greatly improved the handling of customer service communications"
Trends driving the industry forward
---

"The biggest trend driving this industry is a desire from our clients, to manage their own customers better, faster and in a more digital way,"

---
What this means is enabling customers to manage their own customers more efficiently, and digital technology is a key facilitator and catalyst for this. "One of the biggest game-changers for customer service centres and shared services centres, is the use of Intelligent Capture technology," says Kevin.
ICR data capture is a method which deeply, and intelligently understands content. For example, using this technology, the system can differentiate between a customer complaint and a general query, and it understands tone and intent - the meaning. This is particularly advantageous for companies looking to improve service levels and response times to repetitive correspondence such as customer queries and complaints. But how will it evolve and what changes are anticipated going forward?
"I think the changes we are going to see in the future is the next evolution of Intelligent capture technology, driven by Artificial Intelligence, to enable systems to understand more from the content, such as phraseology, idiosyncrasies, tenses, context and semantic understanding - underpinned by NLP (neuro linguistic programming)".
Making data meaningful
Fundamentally though, Kevin says, having a better understanding of the content, enables companies to get more value from their data - making it more meaningful and more effective, to drive better decision making with more in-depth analytical information, and understanding of trends. Utilising this type of technology will enable companies to:
reduce headcount for admin
increase market share
process more with less
be faster and more efficient
---

"This is not about AI and robots taking jobs away from people. It's about replacing menial admin tasks with technology-led systems, meaning the complex decisions are left to the knowledge workers, so companies can add more value and ultimately, staff will be more incentivised and more motivated by more meaningful work."

---
Customer-centric experiences
A good example of this, explains Kevin, is where we have worked with one of our automotive customers where we have developed a new technology for 'self service' returns for leased cars. "This is a fantastic development, which gives power back to customers and also provides an additional sales channel returning customers back to the company," explains Kevin.
These types of systems put the customer at the centre, resulting in a better customer experience which ultimately leads to improved customer loyalty and retention rates - giving companies a competitive advantage.
If you enjoyed this article, and want to learn more about going paperless, you can download our useful eBook "Buyer's Guide to Going Paperless: 10 Crucial Questions You Should Ask Your Document Scanning Vendor".