Meet a Mortgage Automation Expert: Michelle Howell, Mortgage RiskHub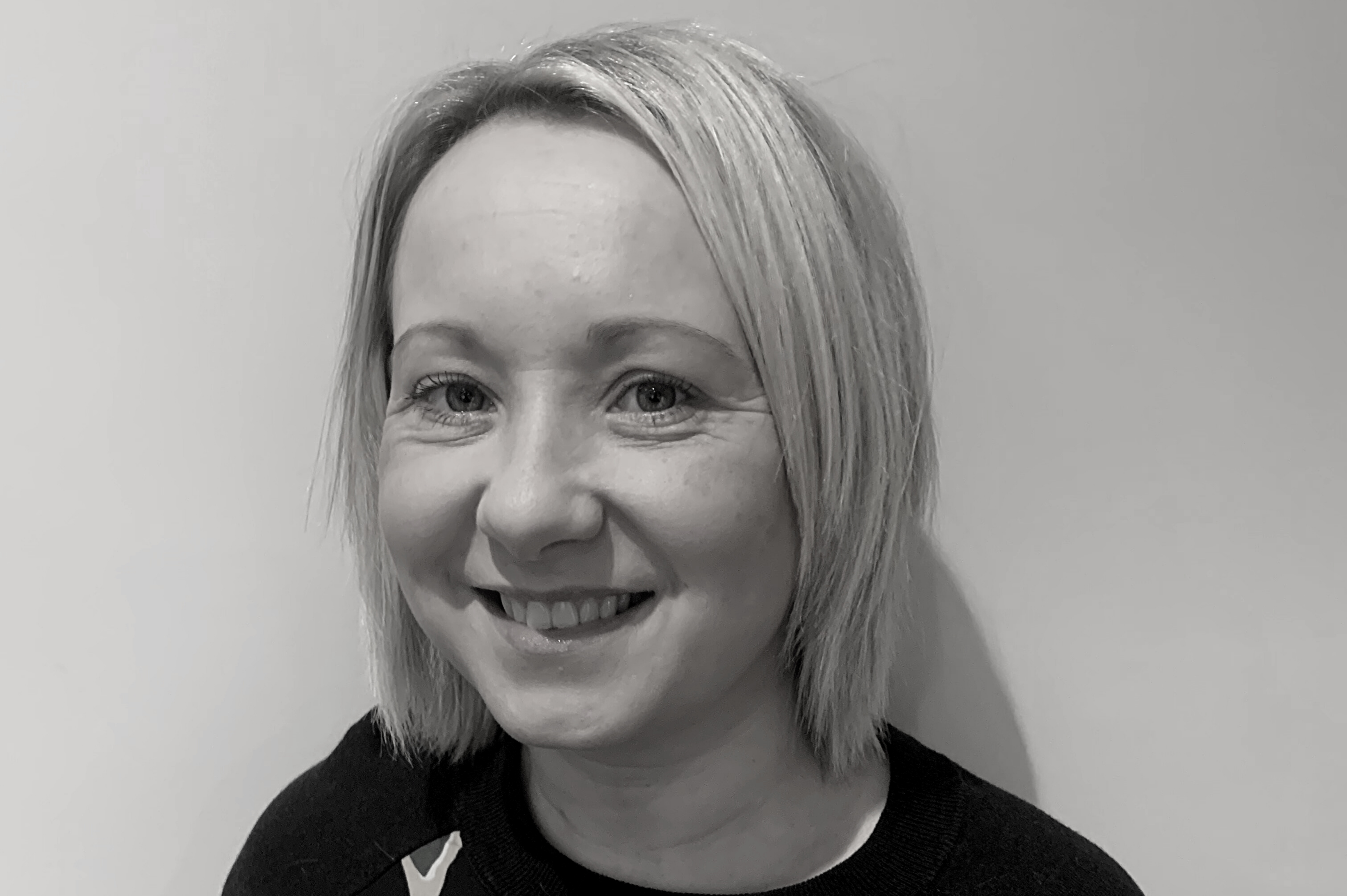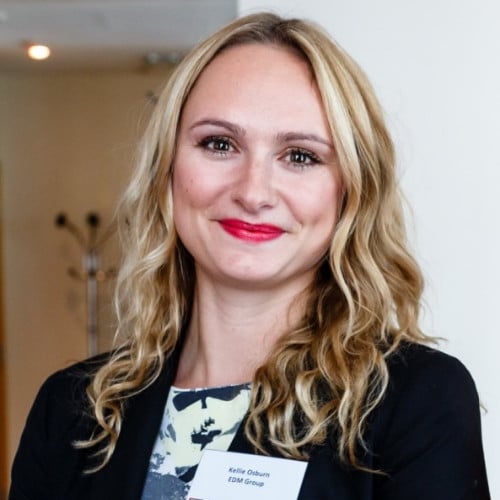 Written by: Kellie Heinze
Publish Date: Nov 14, 2019
Read time: 8 minutes
In our latest installment of our 'Meet the expert' blog series, where we feature key members of the EDM Group team and shine a spotlight on their expertise, we sat down with Michelle Howell, Product Manager - Mortgage RiskHub, to talk mortgage automation, APIs, and the digital technology trends that are fuelling change in the mortgage sector.
Michelle's career spans some 22 years in the retail banking industry, where her early years were spent gaining experience in branch banking, managing a variety of Natwest branches in the Midlands. Her recent experience over the past decade has seen her deliver mortgage transformation projects at the Royal Bank of Scotland, supporting strategic programmes across the full end-to-end mortgage journey, introducing new digital technology and software solutions to simplify processes and enhance the overall customer experience.
Early career - earning her stripes in retail bank management
"During my A levels at school, I took on a part-time role in a retail store. I became the manager when I left school whilst deciding on a career, and then shortly after this I took on a role at Natwest bank in 1998."
Eager to progress in the world of work, Michelle decided not to go to University - a path most of her friends were taking - in favour of developing her career in retail banking. Her early experience paid off - as at just 23 years of age, Michelle was the manager of a Natwest branch in the Midlands. It's a time she looks back on fondly: "People would come into the bank and ask to speak to the 'Bank Manager', and were always shocked at my response that they were already talking to her!". Despite her relatively young years, by 23 she had already amassed significant experience, and was keen to progress.
A big learning experience was yet to come during the bank's acquisition by RBS - which she reflects was,
---

"One of the biggest takeovers in UK banking history. The banks were very different back then, it was very much about 'traditional in-person banking' with limited digital options. I was eager to understand more and embrace this new-found digital technology that was developing all around our industry."

---
The Millennium Effect
Looking back at those early years, Michelle laughs as she recalls New Year's Eve of 1999. Instead of being out celebrating with her friends on the eve of a new millennium; she and her team were "on standby at midnight waiting for everything to 'crash' as had been predicted ... and then... nothing happened! We were all on edge thinking it was going to fail, with a crisis plan in place, that had been months in the making ...it was a huge anticlimax but we were very relieved and had to laugh about it all!"
Capitalising on the digital era
In 2005, Michelle ventured from branch management to join Mortgage Operations, where she then spent 14 years working in Mortgage Transformation and system development. "This quickly became my passion," says Michelle. More specifically she relished being able to review a process and improve it - one of the reasons why she loved being part of the 'digital era' due to the new opportunities it brought to the organisation and her role.
---

"Digital solutions are fascinating. They have transformed the banking world in the past two decades and I feel very fortunate to be part of it all."

---
From customer to employee
Michelle had experience of EDM Group as a customer when in her previous role at RBS, where she worked with EDM for 18 months on a project to automate the process for income and expenditure. She exited RBS via voluntary redundancy in 2019, and when the opportunity came up at EDM group, Michelle was "delighted to be able to stay close" to her passion of digital transformation.
Her role at EDM began in Summer 2019, as the Product Manager for EDM's Mortgage RiskHub solutions, responsible for understanding customer, market challenges and changes, and then translating this into new technology and innovative offerings from EDM Group to support EDM's customers in the Banking and Building Societies sector.
"I have spent my first few months understanding our existing clients' needs and how they use our mortgage solutions today; as well as the business partners we work alongside. I have also spent some time meeting with new clients which I particularly enjoy as they are just starting on their mortgage transformation journey and it's an opportunity for us to be part of that and to support them with their end goal in delivering an outstanding customer experience."
Customers feel safe in Michelle's capable hands, and can resonate with her experience across transformation and process changes, "With my financial and mortgage background I'm able to put all my experience to good use. Our customers appreciate that I understand them - I have been on the receiving end as a customer myself, and faced the same challenges that many of our customers are facing now.
---

I enjoy supporting them in their transformation journey and offering solutions to new ways of working to ultimately improve their processes, increase efficiency and deliver an outstanding customer experience."

---
The initial approach with new clients is fundamental says Michelle, "When meeting a new client , my approach is to understand their current situation first before I recommend or propose any possible solutions. It's important to understand their mortgage journey: what are the pain points, what do you find difficult, what are the biggest manual tasks that you have to perform, what's not working, what is your end goal?". This is crucial adds Michelle, to be able to fully assess what a customer truly needs and propose a best fit solution.
Most memorable project
"I'm really proud of an Automation programme of work that was delivered in my previous role. It was the first 3rd party integration that had ever been completed. Not only did the implementation save days in the process for the customer - but it delivered significant cost reduction for the business."
What's the biggest challenge that mortgage lenders face in the industry today?
---

"Most traditional banks are really struggling with their legacy infrastructure, and are trying desperately to move to cloud architecture, but are finding it extremely difficult. The key reason being - it seems so utterly overwhelming.

---
The cost, the perceived length of time, having to convince risk and security teams that moving to cloud architecture is safe... all of these factors present challenges and barriers to lenders who want to introduce new technology and drive transformational change."
For Michelle, the single most important thing she can do in her role is help to reassure customers that EDM's technology can alleviate those challenges.
---

"EDM's technology reduces these barriers and challenges to digital transformation and mortgage automation in one simple to use customer portal, fuelled by our API software."

---
"EDM's Mortgage RiskHub saves all the time, cost and hassle for lenders, who would ordinarily need to use multiple data sources to identify and verify an applicant and their property. We enable Lenders to digitally transform their Mortgage Customer Journey by providing smart API's that automate Income & Expenditure, Property Risk and Conveyancing. Replacing manual tasks that take hours with machine tasks that take seconds, therefore enabling a real time digital customer journey."
---
---
Michelle's top tips
From a 22-year long career in mortgage transformation, what advice would Michelle give to fellow managers and leaders in the mortgage sector?
Success means learning and evolving: learn from what worked well and what didn't in every project, and use that to your advantage in the next one. Reflection is a powerful skill.
Don't try to do it all at once: those of us who work in mortgage transformation are under pressure to keep apace of rapid change, and most Banks have a tendency to commit to huge multi-million pound change/transformation projects, only to see them fail. "My advice is to break things down into smaller, manageable chunks. It's easier and more visible to monitor and measure success, and each 'win' is an achievement and motivation to keep going".
This industry is competitive and can be volatile: goalposts can change frequently and strategic direction can switch quickly. It's important to stay open to change, flexible in your attitude and agile in your approach.
Create a clear data strategy: work with internal stakeholders such as Risk and Technology, assign dedicated resources to manage data initiatives, and partner with data-focused technology providers. If mortgage lenders can improve transparency, visibility and quality of data, and make it easily accessible, then they will be able to make faster more informed decisions – which will reveal additional opportunities that may not have presented themselves before.
---

"Automation and faster decision making affects closing speed and the customer experience, and in turn, market share"

---
What the future holds for the mortgage industry
"The faster we can replace paper with digital processes, the better", enthuses Michelle.
---

"Digital processes reduce costs, enhance consumer experiences, increase transparency and make finding needed information much easier for lenders. In 2020 and beyond, I expect to see the industry much closer to a completely digital mortgage experience, from origination to completion."

---
Why automation? The answer is simple says MIchelle, "Automating processes can reduce or streamline costs, boost productivity and efficiency by reducing the time it takes staff to key and find information, and lessen the likelihood for error and risk ensuring consistency throughout."
Using automation, she adds, means that "the entire mortgage journey can be transformed to help borrowers get the keys to their new home faster, remortgage or transform their existing home. It makes sense then, that the more clerical tasks are automated, the more time staff can spend building relationships with their customers and ensuring 'right first time, every time'. This is key to improving NPS scores and overall customer satisfaction."
Going forward, Michelle says she is "excited about delivering our property RiskHub solution to a new client in 2020 as it will be the first project that I have been part of from design through to implementation at EDM."
If you enjoyed this article, and want to discuss your business challenges in more detail, you can request a free consultation with Michelle today.