Meet the Team: Kieran Walshe, UK Managing Director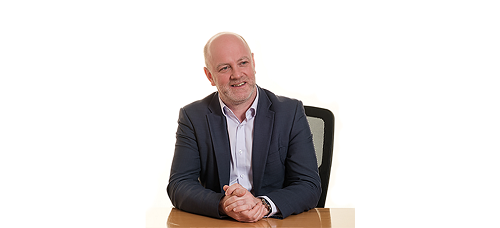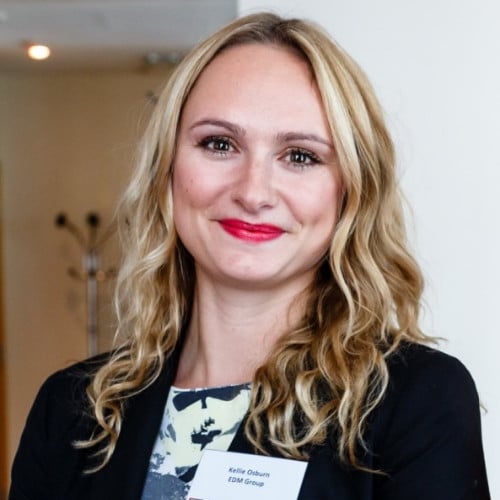 Written by: Kellie Heinze
Publish Date: Mar 30, 2021
Read time: 8 minutes
Welcome to our new blog series 'Meet the Team', where we will be sitting down (albeit virtually) with our country management team to introduce you to the people behind the brand. You'll learn about their passions, purpose and plans, and gain insights into EDM's culture and outlook for the future.
In our first instalment, we sat down with EDM's UK Managing Director, Kieran Walshe, who discusses why the customer centric team he has put in place will succeed, and his ambitious plans for EDM Group over the next 3-5 years.
Tell us about your career to date
"Well it's been an exciting journey so far. I joined EDM over four years ago in the role of Chief Information Officer." With previous experience within Iron Mountain and Xerox, Kieran enthusiastically explains that the move to EDM was the next natural step, "For many years I'd worked for large international global companies in the information management industry. A peer of mine was working at EDM at the time, and had spoken so positively about EDM and its road map, a position became available - I was keen to make the move. EDM was already delivering an exceptional service to its UK and US customer base, and operationally, I felt there was a lot I could offer."
---
"I'm still as passionate, driven and excited about the future as I was then - we keep getting stronger."
---
What is your approach as UK MD?
Having progressed quickly in the business, Kieran was made Chief Delivery Officer in 2019 and most recently in late 2020, was announced as EDM's UK Managing Director. We asked Kieran what his approach will be in his new role, "I'd describe my approach as fun, fair and focussed. I drive for results. I like my team to be responsible for their respective areas and get commitment from them to do what they said, when they said. To me this empowers individuals and allows us to drive forward as one accountable team." Kieran describes having three core areas of focus, "Our customers, our people and our investors. We need to do the right thing for all three parties. Without our people we wouldn't have our customers, without our investors we wouldn't have our people and without our customers we wouldn't have a business."
---

"Without our people we wouldn't have our customers, without our investors we wouldn't have our people. Without our customers we wouldn't have a business."

---
What will be your focus in the next 6-12 months and beyond?
Kieran admits that navigating the business through the past year and a global pandemic has been understandably challenging, and although from a financial perspective EDM exceeded targets set at the start of the COVID-19 outbreak, for FY22, the aim is to come back with an exceptional year, which EDM is on the trajectory to do so; "Our financial target for FY22 will put us back on track, demonstrating profitable growth. With the recent wins we've had, momentum has already been gained. Beyond that, I want us to be ambitious and so my intention is to set challenging targets and the aim would be to double the business in the next 3-5 years."
What in your opinion are EDM's strengths?
In a very straightforward response, Kieran states that EDM's people define the brand, "EDM has many strengths, but the passion, drive and dedication of our people comes out on top. Internally we talk about EDM spirit and acting together and this has been demonstrated through various events in the past three or four years. We're resilient, and where we've tripped, we've quickly got back up and learnt from it. "
What's the road map?
"We have a clear plan and proposition, we are focussed on delivering solutions into the Healthcare, Insurance, Financial and Automotive sectors. Trying to be everything to everyone is not an option. We identify and focus on the challenges and problems in each of our chosen sectors, look at our capabilities and evolve those to deliver the best possible outcome for our customers. This keeps us focussed, efficient and will drive our growth. This will also give us a foundation to venture into different markets."
---

"Technology is a very powerful tool but it does not define what we do. It's all about a successful customer outcome. This defines us and our brand."

---
Tell us something about you?
"What drives me is seeing people being successful. My Mum was a nurse and my Dad was a teacher and this has definitely influenced me and given me my people focus. I always encourage my team to see potential in individuals and to give them the opportunity to deliver and contribute. In my opinion this is what drives a successful business is empowered people working to provide positive customer interactions and ultimately customer advocacy."
---
If you enjoyed this article, and want to learn more about going paperless, you can download our useful eBook "Buyer's Guide to Going Paperless: 10 Crucial Questions You Should Ask Your Document Scanning Vendor".