Negotiating a mortgage face to face vs online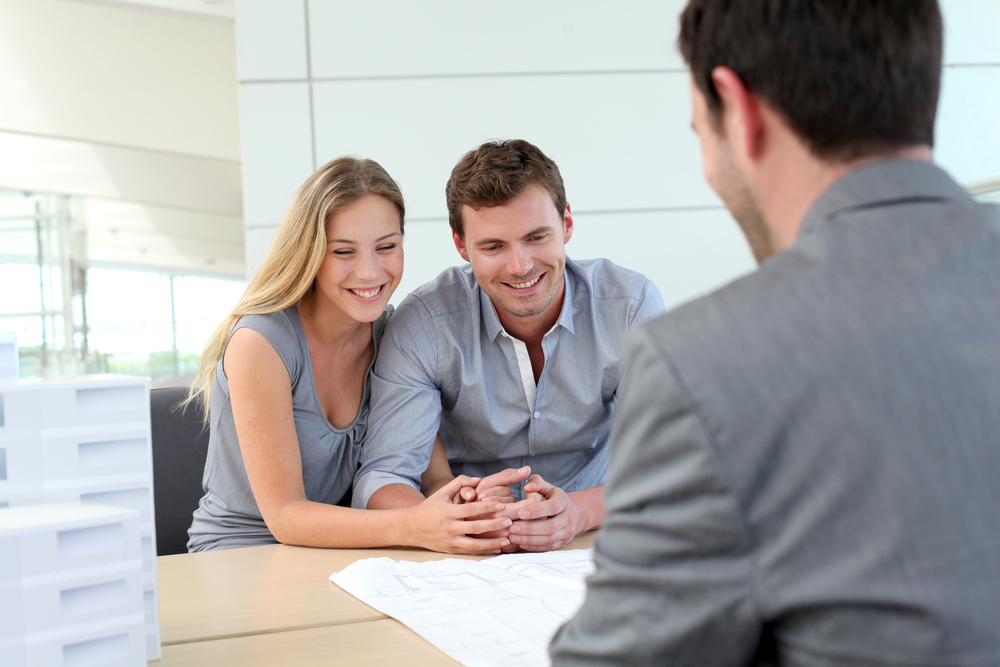 Written by: Ian Shaw
Publish Date: Sep 13, 2018
Read time: 8 minutes
Our research reveals that twice as many of millennials planning to take out a mortgage or remortgage in the next five years or more would still rather deal face-to-face than arrange one online.
So despite being the most internet-savvy generation ever, millennials still appreciate personal hand-holding when taking on a financial product as complex and important as a mortgage.
Nor does it seem there will be a shortage of young customers going forwards. Around three in four millennials (72%) expect to take out a mortgage or remortgage in the next five years or more. The research found that 57% of these want personal contact when they negotiate a mortgage whereas 26% said they would be likely to do this online; only 6% would be happy to have a conversation over the phone.
The above responses are a reflection of the technology the mortgage industry offers its customers today. However, as I have mentioned many times before, our industry is somewhat behind the curve in its application of up-to-date technology. So we asked our sample how they might use an app in relation to mortgages, were one to exist.
As much as millennials are comfortable with using apps generally, only a substantial minority (41%) of them would be willing to use an app to buy a mortgage and nearly a third (31%) say they would definitely be unwilling to do so. The 'face to face' theme re-emerges here, too: three in four (75%) of those who would be unwilling to use an app say they think something as important as a mortgage should be explained face to face.
---
---

Flexibility and speed is key
Our research provides a good indication of millennials' priorities and what are likely to be key sales and marketing features when dealing with them. Of those willing to use an app, 59% say their reasons for doing so would include the higher speeds available. Other reasons cited include: the flexibility to arrange a mortgage at any time (41%), getting a better deal (37%), greater accuracy (15%) and the reduced risk of fraud (5%).
But millennials are open to the idea of using apps. A majority (61%) of all millennials say it would be desirable if their mortgage lender were to provide one.


'Robo-advice'
This has been talked about more in relation to investments and other personal finance products. Perhaps this helps to explain why only one in four (25%) of millennials say they would be 'happy' or 'very happy' to take out a mortgage online using a so-called robo-advice service and/or deal with an automated adviser that is based on artificial intelligence. But not many more (36%) say they would be unhappy to do so, while a substantial minority (39%) say they are neutral or do not know. So there is room for persuasion.
Millennials have grown up immersed in technology and like to use their smartphones for all kinds of purposes, including their banking. The fact remains that technology is an inherent part of their lives. However, smart phones are still largely absent from the mortgage-buying process and the industry certainly has not kept up in providing the technological experience that its customers enjoy elsewhere.
Traditional lenders should be aware of this, not least because the digital approach of the challenger banks, which have no high street branches and only deal online, will increasingly appeal to millennials – their target market for the next few decades. For example, 'Open Banking' will enable customers to share data and manage all of their accounts with multiple providers through a single digital 'app' by early 2018.
This is the level of technological capability that will become minimum standard for millennials and traditional lenders will have to become more digital themselves if they are to compete with the challenger banks in the longer term. Indeed, our research shows over half (51%) of millennials would consider taking out a mortgage with one of the new challenger banks. Only 8% say they would not consider dealing with challenger banks, with the remainder undecided.


Final thoughts
EDM MSS believes strongly in mobile technology and has recently partnered with Stroma to deliver a mobile application as part of EDM's VEX platform. VEX enables lenders to distribute work to, and receive work from, qualified surveyors. Surveyors can also use it to capture information at a property and upload it straight into VEX for communication to lenders.
While it is clear that even millennials perceive mortgages as being so complicated and important that they require face-to-face explanation, a big part of this could be because of the absence of technology that is up to the job. It is not inconceivable that in time this could change and all the attributes of smart technology, including speed, accuracy, broad market product offerings, security and lower costs, will be brought into the mortgage process to the benefit of all concerned, including, clients, brokers, lenders, valuers and conveyancers.
1 Source: Consumer Intelligence. Research carried out among 515 UK millennials, 23 August to 8 September 2016
2 Note: millennials defined as UK adults aged between 18 and 35 years