The Complete Guide to Document and Records Management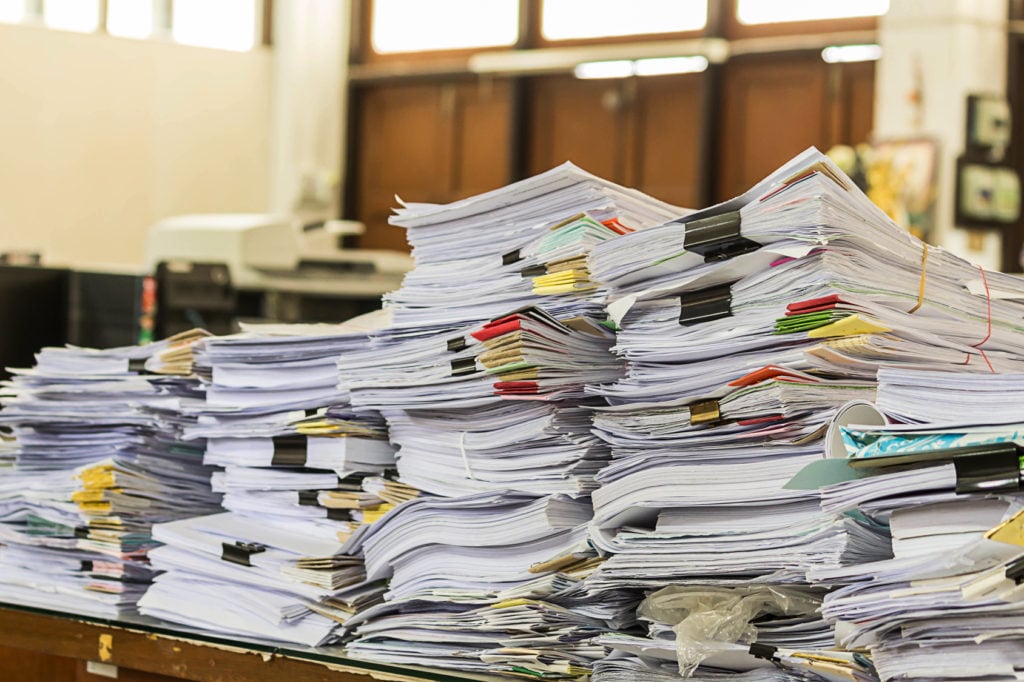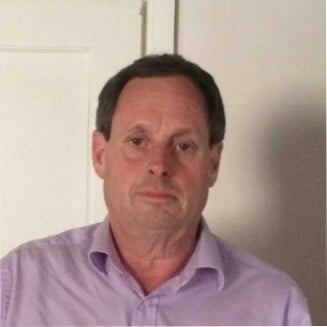 Written by: Mark Wilton-Steer
Publish Date: Mar 31, 2021
Read time: 8 minutes
Read our complete guide to documents and records management and how they can help revolutionise your business.
Jump to section:
What is document and records management?
Although document and records management sound similar, they are actually two different concepts that require unique storage for their respective data.
Document management focuses on the day-to-day files you typically create, ensuring they are shared and stored either physically or digitally with members of your team.
Records management, while similar, involves the evidence of business activity. This is a broad spectrum of files that covers everything from receipts, business contracts, or even grants.
In order to be accessible, your documents and records management solution should be easily manageable, cost-effective, and most importantly, secure. This can either be performed onsite physically through traditional document filing systems or digitally, on computers using file-sharing services.
The 5 key document and records management challenges
As the business world begins to favour remote working, organisations across different sectors are finding that their traditional filing system is no longer efficient. This poses a significant challenge to office managers as they try to keep a simple, unified structure across their company.
There are 5 key challenges which office managers face currently:
1. Abandoned filing.
With a significant amount of the population now working remotely either part or full time, live filing in offices is inaccessible and may be occupying a physical space that is no longer required.This can be quite difficult for all sectors, including those using microfiche and microfilm, as this medium deteriorates over time, meaning you risk losing the hard-copy format if handled incorrectly.

2. A disorganised system.
With physical records management systems not currently working efficiently for business, this could lead to a limited or lack of effective organisation for opening, tracking, and indexing documents.

3. Un-unified structure
As this system is likely disorganised, staff have no effective method of capturing and preserving records. This can pose a significant threat if working with medical records you need to quickly transfer patients information between departments.
4. No digital footprint.
A lack of knowledge surrounding electronic records and how they should be stored creates a disorganised system that is not easily accessible by all members of staff.
5. GDPR
Abandoned filing rooms or other in-house storage that isn't well maintained can put your organisation at risk by not complying with rules and regulations. With the risk of potential security breaches, particularly within the medical profession, physical records pose a threat to
Without an easily accessible, unified records management system in place, these challenges are jeopardising the quality of service organisations are able to provide.
Yet, regardless of your company or current structure, these are all significant challenges that an off-site document storage provider can deal with. Whether you have concerns about security for your patients or simply want a more organised system to unify your team, document storage services offer you more than just somewhere to store your physical files.
Understanding your RIM goals
In order to overcome the aforementioned challenges that Records & Information Management (RIM) faces, it's time to set goals in place.
When looking at solutions for your document and records management system, it's important to ensure you're repurposing real estate, compliant, and secure.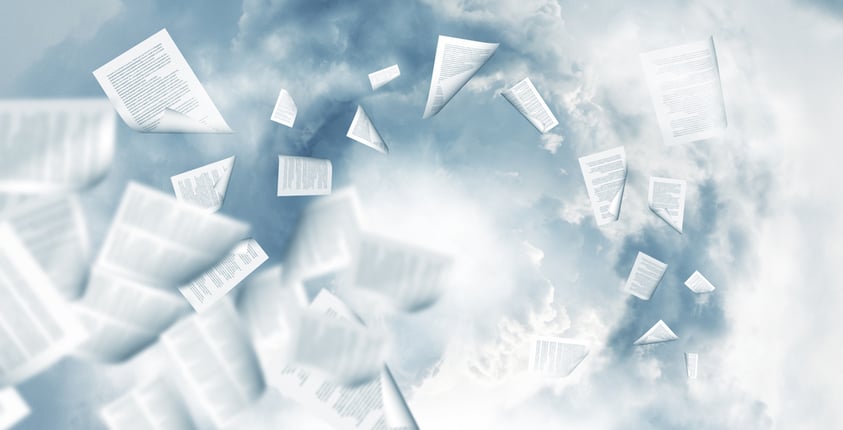 As one of the key challenges is overcoming wasted space in your work environment, repurposing your filing real estate can not only save you money but can also add to the workflow of your environment. Whether it's downsizing from a room to a filing cabinet or a drawer to a digitised system, make sure that your records are easily accessible to everyone and your system is clearly organised.
In line with GDPR, you need to ensure that your document and records management plan isn't just secure, but it's not containing any out of date files or information. With over 70% of the companies that we have spoken to admitting to not updating their records management policy, this not only leads to an unorganised system but a lot of data you may not legally be able to have.
Feeling stuck with your storage system?
Here's why your businesses should have an updated records management policy
Whether this is physically or digitally, make sure that your secure document storage is not easily accessible. This includes but is not limited to your records, as this also includes sensitive client information, such as email addresses or phone numbers.
All of these RIM goals can be achieved through a Scan-on-Demand service. Lowering your physical storage footprint, a Scan-on-Demand service allows you to ensure that your document and records are compliant with GDPR laws and are secure.
The first step towards digital transformation?
Right now, the idea of digitising all of your documents and records seems overwhelming. With too many stages and avenues to choose from, the ever-growing pile of files possibly has you wondering - where to I start?
While there are a number of steps you can take, you should consider document storage as a potential first step towards a wider digital transformation programme.
While this seems like a big leap of faith, managing onsite, secure document storage can be difficult to deploy. With concerns surrounding the safeguarding of documents, as well as constantly maintaining your system, transferring your documents to a document storage company would alleviate a majority of day-to-day filing struggles.
By reaching out to a records storage facility, they could help you:
Cement your storage retention policy. Keeping on top of GDPR for you, they would audit everything, removing what you don't need from your files and prioritise the documents you need to keep safe.


Begin digitising documents with Scan-on-Demand. Not only does this take away any physical storage from your office into a secure storage facility, but also allows you to prioritise the documents you need digitising as you sort through your files.


Introducing an electronic document management system. An entirely digital system will help your office remain organised and accessible no matter where your staff are working.
By guaranteeing your files are in the safe and secure hands of document storage services, you'll no longer need to scramble around your filing cabinet or do any of the digitising yourself.
Why you should outsource your records management to a professional records storage facility
Although the leap from physical to digital document storage seems overwhelming, the process couldn't be more simple with document storage services such as EDM. As records management encompasses many different elements that, depending on your business requirements, can be quite a difficult operation to enforce.
Outsourcing your records management to a professional records storage facility has a number of benefits, including:
While you might think storing your records in-house means your sensitive and critical information is safe, this is not necessarily the case. Whether from loss, damage, or data breaches, you could be risking non-compliance with GDPR.
Putting your data in the hands of a document storage service means a dramatic increase in the security of your company and its clients. With secure perimeter fencing, high-level access control, fire detection systems, 24/7 CCTV and more, your documents and records will be as protected as possible.
While you might be wary to use a records storage facility as opposed to doing it in-house, ask yourself - how much is my storage system currently costing me?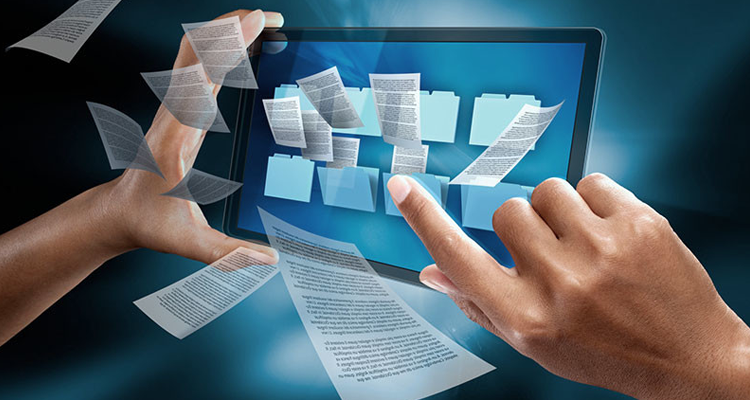 Taking up vital space for storage, the countless hours staff spend on maintaining, filing, and assessing documents, the filing and scanning equipment, the cost soon adds up.
In-house storage tends to be more expensive than using a document storage service. Although their purpose-built facilities designed for sensitive data sound expensive, they typically charge 30p per box per calendar month.
How to reduce your document and records management costs
While there are overhead costs associated with using a records storage facility, this service doesn't always need to be overly expensive and could actually be saving you money that you're spending on your current system.
There are ways you can reduce your offsite document storage costs, such as:
Self-retrieval & transportation. Instead of sending an employee out to pick up a file, especially while working from home, a digitised system would let your staff focus on what they've been hired to do.


Retention management. With strict GDPR laws, if you're audited and are storing data for a longer period of time than is necessary, you could be given a large fine. With systems in place to ensure that no sensitive information is kept longer than it needs to be, using a storage facility with a good records management policy could save you thousands.


Scan-on-Demand. A 'pay-as-you-go' system allows you to avoid the large costs associated with bulk document scanning projects by prioritising digitising what you need.
While the upfront costs may seem substantial compared to the hidden costs of your current scheme, working with a good document and records management company will save you money in the long run.
Speak to a RIM expert to see if we could save you on your document and records management
Signs your document storage services isn't working for you
If you've been using a document storage service for a long period of time, more often than not, it's likely that you're not getting the same level of service as you were at the start.
Ask yourself, is your supplier providing you with:
Innovative solutions?


Support with compliance and regulation?


A good value for money?


A personalised service?
If the answer to any of those questions is no, you should consider looking for another supplier.
No matter if your storage solution is in-house, off-site, or somewhere in between, your current service might not be up to scratch. But, with so many providers on the market, it's hard to know what to look out for.
The first step is looking for a company's accreditations. All records management suppliers should have the main suite of accreditations, including ISO9001 and ISO27001. If you tend to store credit card information, it's also important to ensure your supplier is PCI-DSS approved.
It's also crucial that the logistics of this storage facility meets your needs. As your records will be living in a records storage facility, a good supplier should provide you with services where they can pick up your records and take them off-site on your behalf through a GPS tracked journey.
Security and their document retention period are also key factors to consider when choosing a document storage facility, as GDPR and data management become ever more crucial in the digital age. Therefore, it's important to research their records management policies. What physical and electronic security measures do they have in place to ensure that you documents are as safe as possible?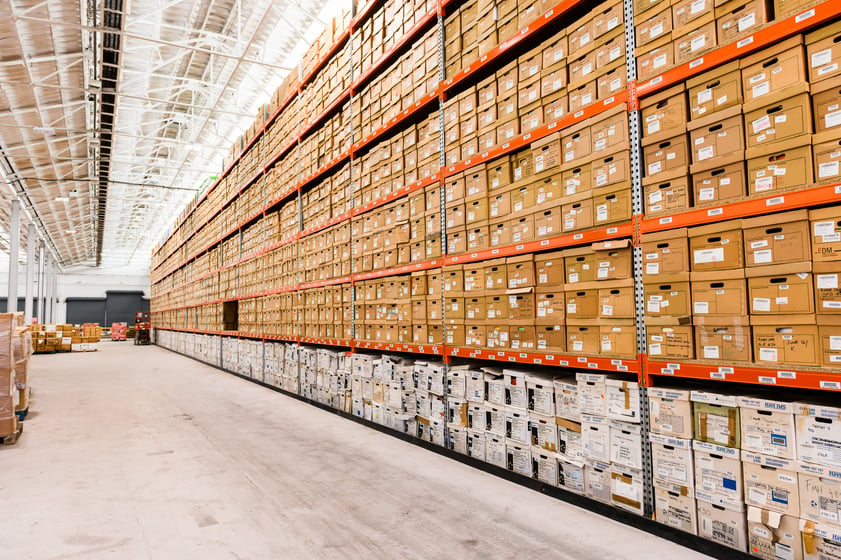 Ultimately, the most crucial thing is finding a service that will proactively work with you and your company. Whether ensuring that your documents are as safe as possible, meeting the GDPR & compliance requirements for the documents in your store, or simply working with you to create bespoke solutions, you should find a service provider that puts you at the heart of the process, not the documents.
Finally finished with filing?
Taking up time, space, and a lot of energy, transform your document and records management into an easily accessible, organised, and secure filing system with the help of a records storage facility.
As a multi-award winning B2B outsourcer for enterprise organisation, we at EDM are used to providing our wide range of clients with unique digital solutions to transform their document storage.
As a leader in the offsite storage industry, our storage, retrieval, and management solutions ensure that your documents are easily accessed, secure, and align with any data compliance laws. Our cost-effective solution guarantees that your documents and records won't just be safe, they'll be protected.
We know how important it is to choose a safe environment to store your documents, and offer long term value within your organisation systems. Giving organisations more time and space to deal with their vision, we know that although handing your documents over to someone else can seem unnerving, that being trusted is crucial.
When looking for a supplier, find a service provider that is dependable. Experts in their field, while your files should be static in their records management storage, they should be agile, continuously creating new and innovative storage solutions.
With decades of experience, at EDM we know how to transform your storage solutions. Speak to an expert today.