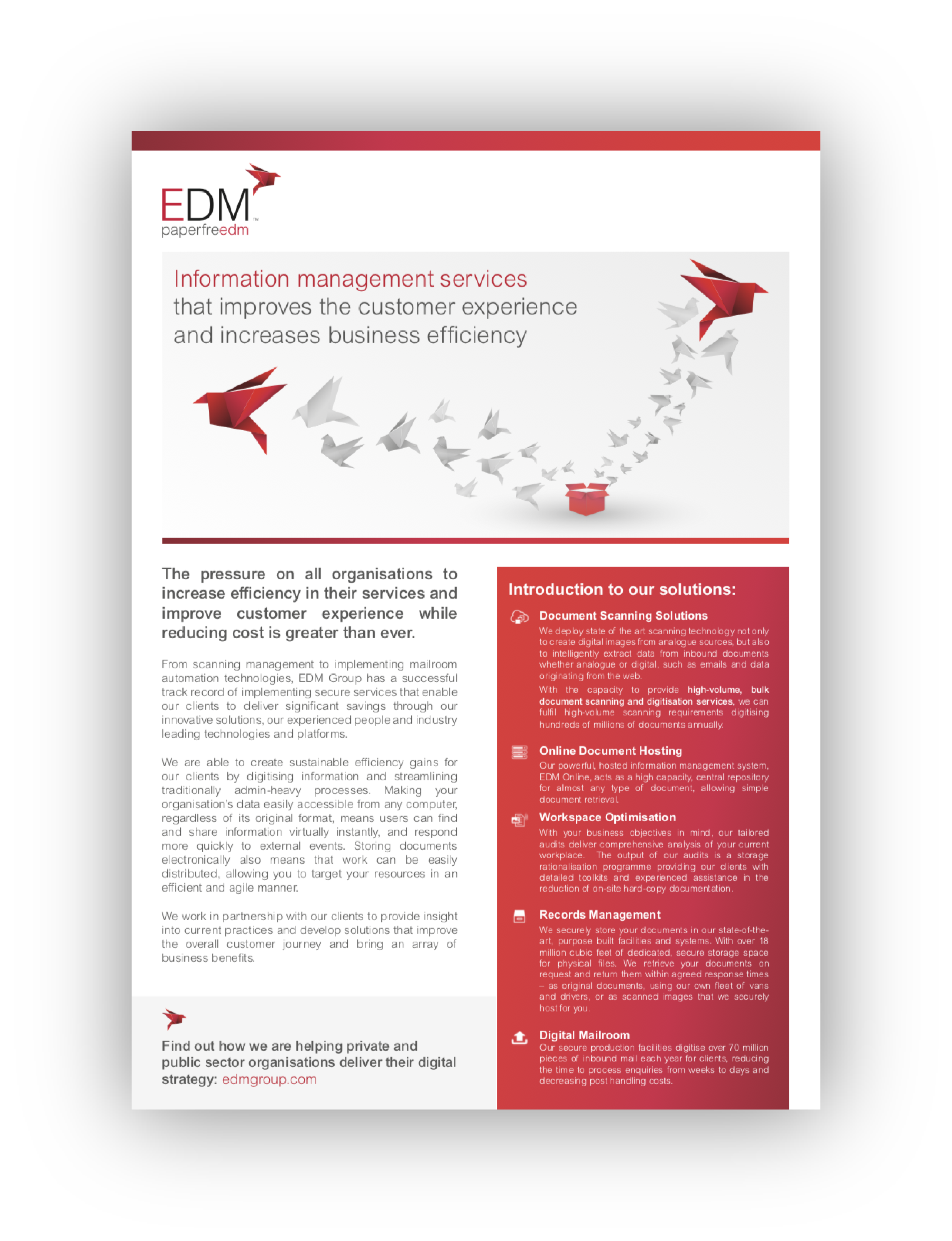 Print, Mail and Fulfillment Solutions Factsheet
Your outbound communications are important vehicles to communicate key information and engage your customers.
Learn how to improve interaction and ensure compliance by streamlining your outbound communications.
Doing the work in-house or already using an outside vendor? No problem.
Our team of experts will perform a detailed assessment of your current workflows and processes at no cost to you.
We take an in-depth dive into your workflows and combine that with understanding your goals to present a detailed assessment highlighting opportunities for improvement and mitigating risk.
To download your free guide, simply fill in the form:
Download Ebook