Records Management
EDM specialises in developing records management for organisations in highly-regulated and security-conscious industries.
Document storage, retrieval and management solutions
EDM is a leader in records management and offsite document storage services for businesses across the country. They work heavily with legal practices, financial services firms and healthcare organisations to deliver safe, secure and compliant records management solutions.
We know that taking your important documentation offsite can cause anxiety and worry. This is why our state-of-the-art storage facilities are designed to provide peace of mind. All of our sites are equipped with advanced fire detection and security systems to preserve your hard copy documents. The EDM records management team works closely with you to ensure compliance and complete document management from pick-up, storage, retrieval and destruction.
At EDM, our experts consult with businesses to create a records management solution tailored to your business requirements - balancing accessibility and cost, only undergoing digitisation of hard copy documents where appropriate.
Why businesses choose EDM's records management services
25k
Items retrieved monthly
2.5m
Cubic ft storage capacity
500k
Scan-on-demand images per month (UK)
Why outsource your records management to EDM?

The experts at EDM stay at the forefront of security, compliance and innovation within the offsite document storage industry. They work tirelessly to stay ahead of trends, help you build secure processes and, in turn, mitigate risk. Routinely consulting with businesses and partners to understand the needs of the marketplace and ensure that our service is innovative and fit for your needs.
Ease of Access
Think of EDM's state-of-the-art facilities as an extension to your workplace. Do as you would normally with your documents through our same-day retrieval process - without the associated onsite filing footprint.
Our scan-on-demand service allows you to access your documents digitally, wherever you are, through our hosted document management platform, EDMonline™.
Secure
Choosing to go offsite with your record management brings the question of the security of your documents to the forefront. EDM's document storage facilities contain advanced fire detection and prevention technologies.
All on-site movements are tracked, monitored and collected in a secure audit trail ensuring we know where everything (& everyone) is at all times.
Cost-effective
With property costs and management such a substantial part of business outgoings, freeing up space with offsite document storage can have a major impact on the bottom line.
Additionally, EDM's proactive approach to client relationships extends to delivering regular updates on your account and activities. This consistent visibility and communication enables our team to identify potential cost-saving opportunities within your account and notify you promptly to make sure you're always getting the best deal.
Compliance
Compliance is at the heart of how EDM operates. With so many organisations handling personal and private data on a daily basis, the risk of non-compliance grows significantly. Without a robust document storage process, you could leave yourself open to hefty fines or worse.
In order to mitigate these risks and minimise potential human error, the EDM team proactively manages your records. Informing you when records no longer need to be retained and can be destroyed.
Increasing usable workspace whilst improving internal systems efficiency
Leavers' files were stored in EDM's purpose-built and secure records management centre, making them easy to retrieve using EDM's scan on demand service and viewed via EDMonline™ so that all files could be accessed from a single system.
End-to-end Records & Document Management Service

EDM handles your records management process from start to finish. Our fully tracked service makes GDPR simple, with retention dates managed, risks reduced and every file in storage with us accessible as needed.
Secure collection in our GPS-tracked, branded fleet of collection vehicles driven by fully vetted staff.

Intelligent tracking software

Secure destruction process for those documents hitting their retention dates.
Secure storage in our top of the range warehouse.

Perimeter fencing & controlled access points


Advanced fire detection & prevention technology
Scan-on-Demand

Scan-on-demand is the perfect service to complement your long term, records management service. Simply request the files you need and we'll return them digitally within an agreed SLAs.

Used extensively by our NHS customers, scan-on-demand allows organisations to quickly remove paper archives from their sites, freeing up space through a long-term storage contract. But with the security that if a file is needed in an emergency, they can get it back digitally within four hours, if required.
1.

You send EDM a request to scan a specific document, currently in long-term storage with us.
2.

We quickly find the file in our records management facilities using our internal tracking software, verify it against the request, and scan the barcode to update the system that it is being removed for a scan-on-demand request.
3.

We prepare and scan the file and return the original back into the box in the warehouse, updating our internal system that the file has been returned.
4.

We return your file through our agreed method, often sFTP or EDMOnline.
Records management is just a single part of EDM's comprehensive document management and digital transformation services
Our passion and commitment to digital transformation extends beyond document storage and records management. EDM offers a range of transformative services to support clients as they optimise their workspace for the digital age. Whether you require a full lifecycle digital transformation programme or help to scan vital documentation, EDM can support you.
Frequently asked questions about records management & long-term document storage

There's more to records management than meets the eye, so we've decided to respond to some of the most common questions we receive.

1. I already have a storage supplier and want to move, won't that be expensive to do?
Contracts can often have exit fees, but most of the time EDM will pick up the costs associated with moving your contracts over to us.
2. Do I need to arrange the exit with our current supplier?
As your new records management partner, EDM will sort this all out for you. Our RIM experts will liaise with your current supplier directly to facilitate the exit.
3. How will you ensure business disruption is minimal throughout the switch?
EDM will assign your business a project manager who will oversee the transition and agree on a mobilisation plan with you. This will cover the timeframes, and all steps required to move the boxes into EDM's facilities.
If the current files require boxing our Packing Team can undertake this, or EDM can simply provide the boxes for your team to use, to reduce costs.
We will work with you to agree on a suitable time for collecting boxes, appreciating this might have to be outside normal working hours, to minimise disruption.
A potential risks register will be created, bespoke to your project which will be monitored to ensure all issues are managed effectively. Often, they focus on outgoing suppliers, ensuring service and access to files is maintained, as well as the integrity of documents and associated metadata and validation of the records.
4. What items can be stored within EDM's records management services?
Most of our customers store either paper records and microfilm and fiche. We have clients, such as Primark, who store fabrics and materials within our facilities. The majority of these records are being kept for compliance reasons, with minimal access required. Although some archives are active and we pick and return files regularly either in hard copy or through our scan-on-demand process.
Ready to speak to our records management expert?
Request a call back
Researching your options?
Explore our free digital transformation resources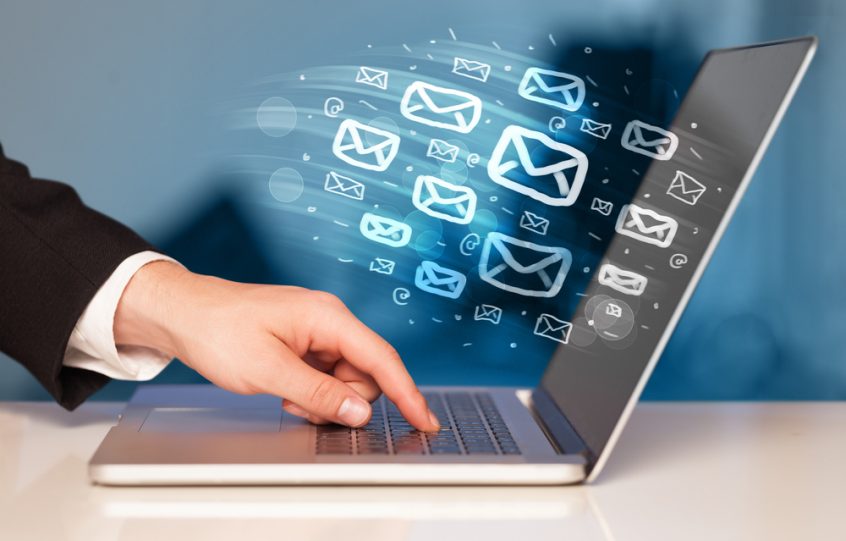 Mark Wilton-Steer
Recommends: Records Information Management Fact Sheet
Whether you have paper, microfilm/microfiche, or other types of records, there is no safer location than in one of EDM's storage facilities. All of EDM's facilities incorporate advanced technology and security systems to preserve our clients' hard-copy records for their entire lifetime.