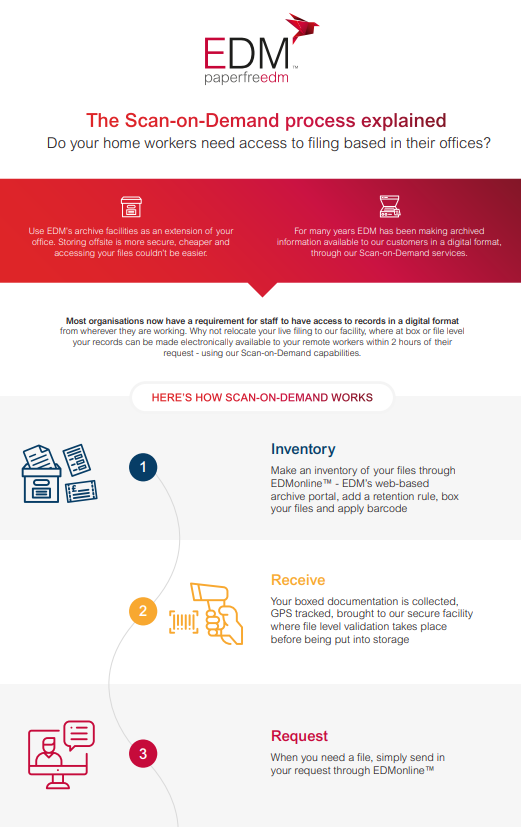 Infographic: Scan-on-Demand process explained
Do your remote working employees require access to live filing based at the office? Scan-on-Demand services empower home workers with the information they need when they need it.
The process is surprisingly simple, yet secure, GDPR compliant and will keep your business moving.
Scan-on-Demand services make either archived or live filing/documentation digitally available to employees at their desktop the same day it is requested.
Relocate your business records to one of EDM's secure archive facilities and you will have an extension to your office that you can access as easily as reaching into your filing cabinet.
Simply fill out this quick form to download your copy of EDM's Scan-on-Demand infographic >>
Download Infographic