Meet the Expert: Dan Cusimano, Business Development Executive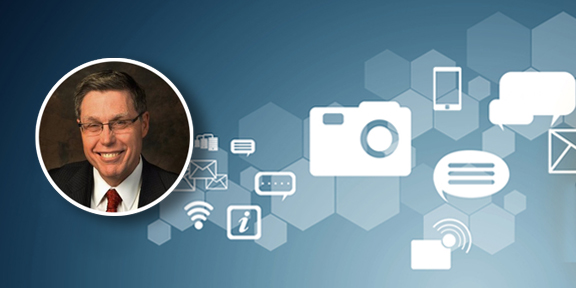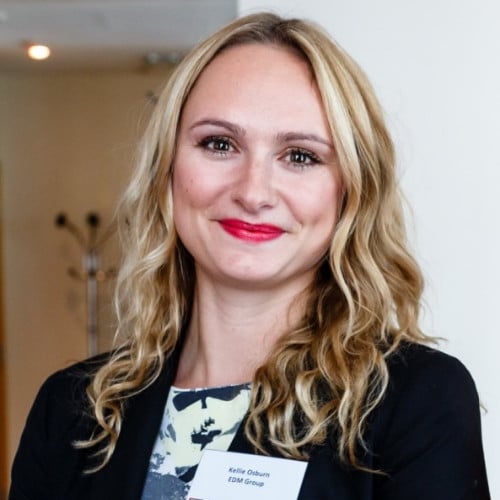 Written by: Kellie Heinze
Publish Date: Mar 31, 2020
Read time: 4 minutes
In this installment of our 'Meet the Expert' blog series, we shine a spotlight on Dan Cusimano, Business Development Executive, to gain some insights into how scanning, digitization and incorporating technology into daily work can provide vital layers of security, compliance and efficiency in highly-regulated industries. Dan has deep experience with countless clients of all sizes in the insurance, financial services, healthcare and government sectors. He is energized by brainstorming and collaborating with intelligent, visionary people to achieve difficult objectives. Dan notes, "The customers' delight when goals are met and objectives are delivered means a lot to me."
What's your core expertise?
For the past 10 years, I've focused on financial transactions, patient and medical information, insurance claims adjudication and government clients, along with complete end-to-end customer communications. I partner with clients to strategize at an executive level and execute workflows and solutions at the line of business level.
How have you seen technology change since you started your career?
Logical data extraction technologies continue to improve exponentially. In the early days of data extraction, the accuracy rate hovered somewhere around 50-60%. Today, we use content and context to validate data against a system of record, and accuracy in some applications is as high as 98%. Accuracy rates will only go higher as technology continues to improve.
How has technology changed in the past 5 years?
Artificial intelligence (AI) is a game changer. Algorithms written to query terabytes of information and the software tools to do business analysis and business projections are so powerful. Although AI and technology are driving so much innovation and efficiency, I believe the human element needed for exception handling and problem solving will always be crucial.
Why is digitization and extraction of information so important to certain sectors like healthcare?
Healthcare looks so different in varying geographical areas across the United States and across the globe, but there are a few constants in more developed countries. Healthcare data—also known as Protected Health Information or PHI—must be secured, private and accessible only by certain individuals and providers, yet immediately available across multiple locations.
Digitization of health records ensures that patients and insurance companies are billed correctly and that health systems are equipped to bill accurately. It allows care team members to document the services provided, with the ultimate goal of delivering safe, quality care across their patients' lifespan.
I believe that digitization in healthcare is a key to creating a healthier country. Think about this: providers and health systems maintain long-term, evolving, individual and population health data. Researchers can then query, sort and analyze large amounts of data to identify patterns in an exponentially shorter time-frame than if they had to scour millions of paper documents manually. Digitization of records and data can catalyze pharmaceutical advancements and improve care for chronic illnesses like diabetes. Using data effectively, along with tapping into human expertise and experience, can truly help us become a healthier society.
Can you share an example of how EDM solved a big challenge for a client?
EDM does so much more than handle information and digitize data. We help solve organizational problems by streamlining processes and sometimes even changing employee behavior.
I worked with a healthcare system that was expanding and buying practices. Although they were growing in the right way, the employees needed to adjust their behaviors for the organization to actuate its new goals. It can be hard to change views and perceptions when integrating new systems and our team knew that. EDM was tasked with a large project to aggregate patient information. Our team accessed and scanned paper medical charts and clinically extracted only the most important information into the Electronic Health Record (EHR). Because EDM's team completed the review, extraction and import, the client's employees did not have to. Alleviating the client's team of this significant responsibility enabled them to see value immediately, resulting in faster adoption of the EHR. We've worked with millions of records and dozens of healthcare systems to help them feel those same benefits.
What would you want someone to know about EDM's capabilities?
EDM employs dedicated people who are driven by process. Our entire workforce is committed to our teammates and clients, and we utilize technology for the best results. EDM is a trusted partner to some of the largest healthcare insurance providers in the country and our team also supports the accounts payable system for one of the largest purchase-to-pay providers in the world. We deeply value the long-standing relationships we've built with clients of all sizes.
From conversations you've had with clients, why do they choose—and stay with—EDM?
They love our dogged determination to get things right. We have incredible technological acumen and a culture and belief that we can—and do—get better every day. We are flexible enough to adjust along with ever-changing requirements, and we are a "flat" organization, meaning there is not a lot of red tape to access executives and decision makers within EDM. We are readily accessible when clients need us.
Can you share something that most people wouldn't know about you?
When I finished college at 22 years old, I joined the shrimp fleet. I worked as a commercial fisherman for a year in the Gulf of Mexico and will never forget the hurricane that almost caused our ship to sink. I was tasked with climbing the 30-foot center masts in 16-foot seas to keep the ship whole. Obviously, I did my job right and we all got to shore safely. They didn't pay a salary; we got a piece of the action! I never knew anyone who worked on a shrimp boat before, so I thought I'd give it a try. It was a great way to be young and try something new.