Microfiche and Microfilm Scanning
EDM brings the unique and proven expertise necessary for high-volume microfiche and microfilm scanning for clients in highly-regulated sectors.
Why choose EDM for microfiche & microfilm scanning?
Our scanning specialists have a wealth of experience tackling major microfiche and microfilming scanning projects with clients in a variety of highly-regulated sectors.
With microfiche and microfilm technology becoming more and more difficult to keep running, it's becoming increasingly complicated to maintain your archive. Coupled with the rise in hybrid and work from home arrangements, physically accessing your archive is - in some cases - no longer an option. This makes scanning an ever-growing need.
Our experts know the subject area, we deliver on complex digitisation project requirements, ensuring a comprehensive quality review (QR) protocol—using a combination of automated software and human validation—before the finished images are uploaded for client use.
EDM also offers exceptional handling and indexing services while projects are in process, enabling customers to request and receive a digital version of any microfiche or microfilm image not yet scanned and indexed.
Who we help
EDM has helped digitise millions of microfiche and microfilm archives for many leading organisations across the financial services, manufacturing and healthcare sectors. We understand that accessing data stored on microfiche and microfilm media can be time consuming and difficult, and also that this media deteriorates over time, meaning you risk losing this data whilst it's in hard copy format.
Our deep understanding of this unique data format, its nuanced compliance requirements and sector-specific experience within heavily-regulated industries positions EDM as a long-term trusted scanning partner.
Why businesses invest in microfiche and microfilm scanning and digitisation?
Reduction in costs
The cost of maintaining space for large volumes of physical records can impact businesses financially. This is especially true of microfilm and microfiche storage which can occupy a large area of office space.
Investing in microfiche and microfilm scanning will reduce the amount of space required to store physical documents. Not to mention the growing cost of maintaining obsolete equipment and an inability to repair due to lack of parts and valid service contracts.
Accessibility
Digitised microfiche and microfilm are available instantaneously to customers and staff, simplifying accessibility concerns, particularly during the rise of working from home.
Additionally, digitised images become 'text searchable' with our OCR capability meaning you can find the information you need with a simple search.

Risk mitigation
Microfiche and Microfilm are both sturdy, long-lasting media when stored properly but if stored improperly they are prone to yellowing, fungus growth and deterioration.
Scanning microfiche and microfilm can help protect from degradation and the usual risks associated with humans handling documents.
Operational efficiency
Physical documents can only be accessed by the person holding the document. In today's digital world, remote file access and document sharing is the key to streamlined business processes and a seamless customer experience.
Security and compliance
Digitising microfiche and microfilm enables data to be protected from unauthorised access. Highly-regulated industries are required to maintain customer and business records over many years, and a digitisation strategy allows you to automate your compliance tasks and maintain vital data security.
Maintaining GDPR compliance is much easier with digital documents as retention rules can be automated.
Quality review and control
EDM has strict quality control (QC) and quality review (QR) protocols overseen by passionate microfiche and microfilm specialists and the latest in AI quality assessment.
All scanned files are thoroughly vetted before finished images are sent to customers each day.
EDM's Approach to microfiche & microfilm scanning
Consultation
Our scanning experts will work with your stakeholders to identify the scale of the project. We scope the assets, identifying microfilm size - 16mm or 35mm or combo jackets - and specialist formats like Diazo copies, COM fiche, Aperture cards. We obtain indexing information to ensure consistency and, subsequently, our specialists will build out the most efficient option for you.
Collection
Our team of vetted drivers, driving secure and tracked trucks, manage the collection and delivery of your microfiche and microfilm archives.
Production
The documents are checked in and barcoded which will allow us to access and track the progress of your microfilm scanning project, electronically and at all times. At this point, the documents are also prepared for scanning using the processing information collected during the consultation phase.
Scan
All documents are scanned in accordance with regulatory requirements using the latest, state of the art microfiche and microfilm scanners.
Quality Control
Your digitised files undergo a strict quality review and quality assurance process. This helps us verify the quality of the finished product, ensuring that it is of the highest quality. In the case of personnel records, it also helps check that these documents are in accordance with your document retention policy.
Storage
Data can be stored in a secure hosted document management platform (EDMonline™) and can also be delivered to your core systems for easy access - particularly now with the increase in hybrid work arrangements.
Document Destruction
Upon project completion, EDM can securely and compliantly destroy original documents and files if desired by the client - or return them to the client.
EDM helps businesses become paper-free, quickly.
Microfiche and microfilm scanning is just one way in which EDM can help you go digital, quicker
Bulk microfiche and microfilm document scanning is just one service we offer as part of our suite of digital transformation solutions. Depending on your business needs and your point on the digital transformation curve, you may require one or more services to achieve your goals and streamline your operational processes. Take a look at some of our related services.
35%
Reduction in claims cycle
One billion +
Medical record images scanned
Researching your options?
Explore our free digital transformation resources.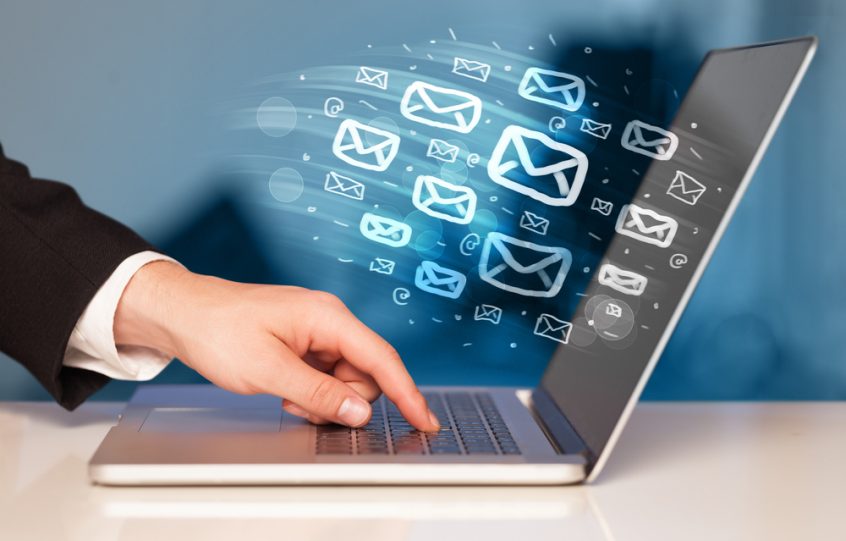 Ready to speak to Tim Myatt about your microfiche & microfilm needs?